Tesla will tonight unveil an innovative solar roof system that will be able to charge its electric vehicles.
Developed with energy company Solarcity, which is currently subject to a $2.6 billion (£2.1bn) takeover by Tesla, the technology is being rolled out alongside a new version of Tesla's Powerwall battery - an image of which has leaked on the internet - and a revised charging system for Tesla cars.
Tesla buys Solarcity for £1.96 billion
Elon Musk has discussed the solar roof on several occasions – on a Solarcity conference call, on Twitter and then on a Tesla conference call earlier this week. While roof-mounted solar panels are nothing new, they are generally mounted on top of existing roof materials. Tesla's solution will see photovoltaic cells incorporated into the roof itself, and will be marketed as a replacement for roof tiles, either for new builds or for refurbishments.
During a call on Tuesday to discuss Tesla's financial performance, Musk said he thinks that the new roof material "looks better than a normal roof" and said it exceeded his expectations. He hopes to replace some five million rooftops in the US with the new product.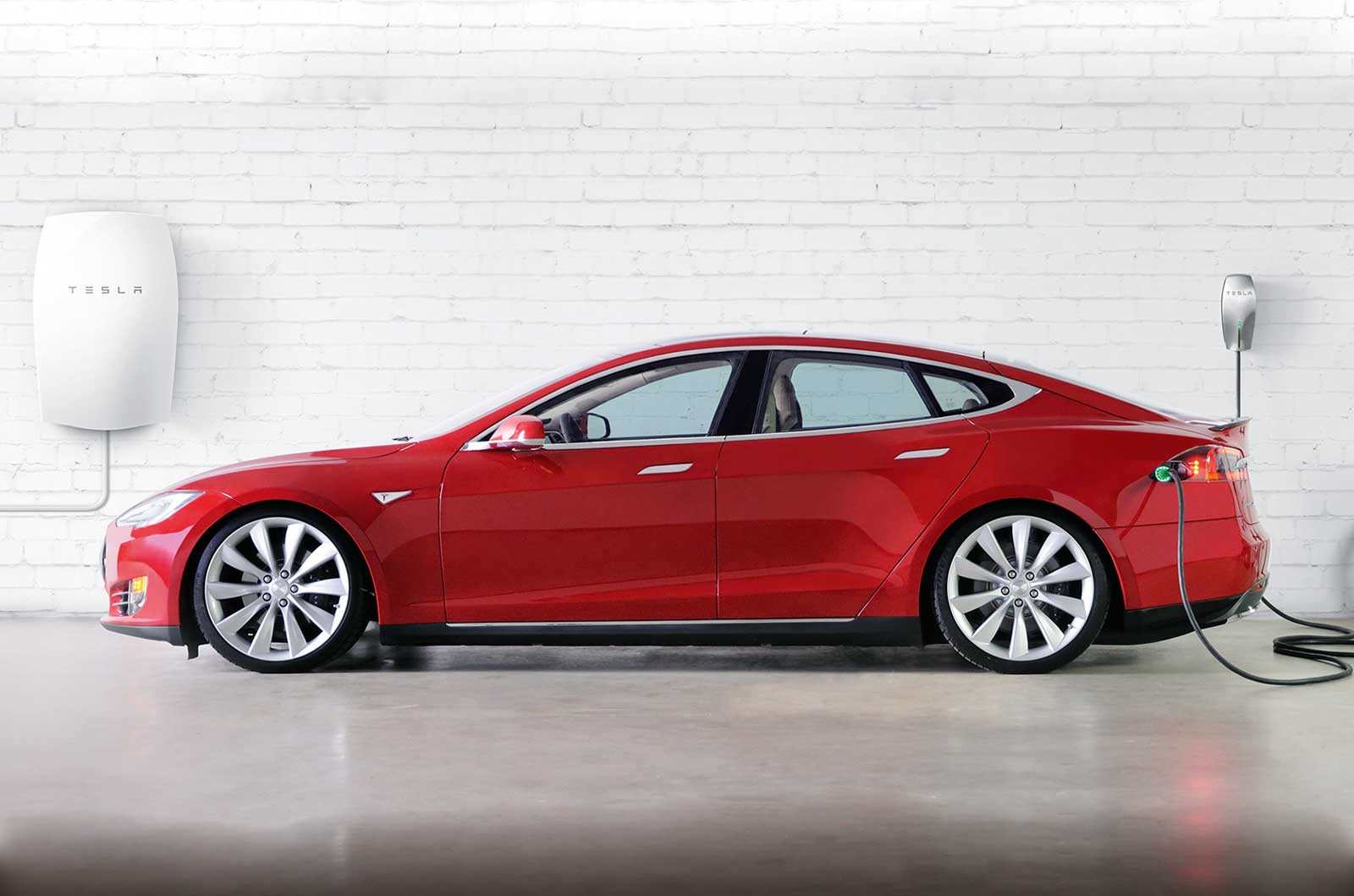 A new charger for Tesla vehicles is due to be revealed at the same event. Details are scarce, but expect it to replenish cars with energy faster than at present. Musk recently tweeted a 2015 video of a robotic charging arm that automatically finds and plugs into a Tesla vehicle's charging port, although there's no indication that this is part of the new production technology.
The event will also see the unveiling of Powerwall 2.0, the second version of Tesla's wall-mounted home battery, which can store energy and charge both home and vehicle. The new Powerwall will likely be flatter, improve the storage capacity of the first version, and be designed to work in conjunction with the solar roof. It's also likely to be produced in greater numbers. The first Powerwall was mainly targeted to countries with high electricity cost and high solar adoption, such as Australia and Germany.