The radio-controlled car has long been one of the most eagerly awaited of presents. Computer games may be more popular than ever, but there's something deeply satisfying about having a model of your favourite car that you can build, drive and upgrade.
Because it's Christmas, we've got four cars in to test. They range from the entry-level Tamiya Honda NSX to the massive 1/6th-scale Losi Audi R8 LMS. Although two come ready built, all are 'hobby grade' radio-controlled (RC) cars that can be repaired no matter how badly you crash them.
It also means that even the cheapest car here is good for 20mph, with the potential to go much faster. If you really get hooked, there are clubs up and down the country that cater for those who want to race, do a spot of scale green-laning or even play truck driver.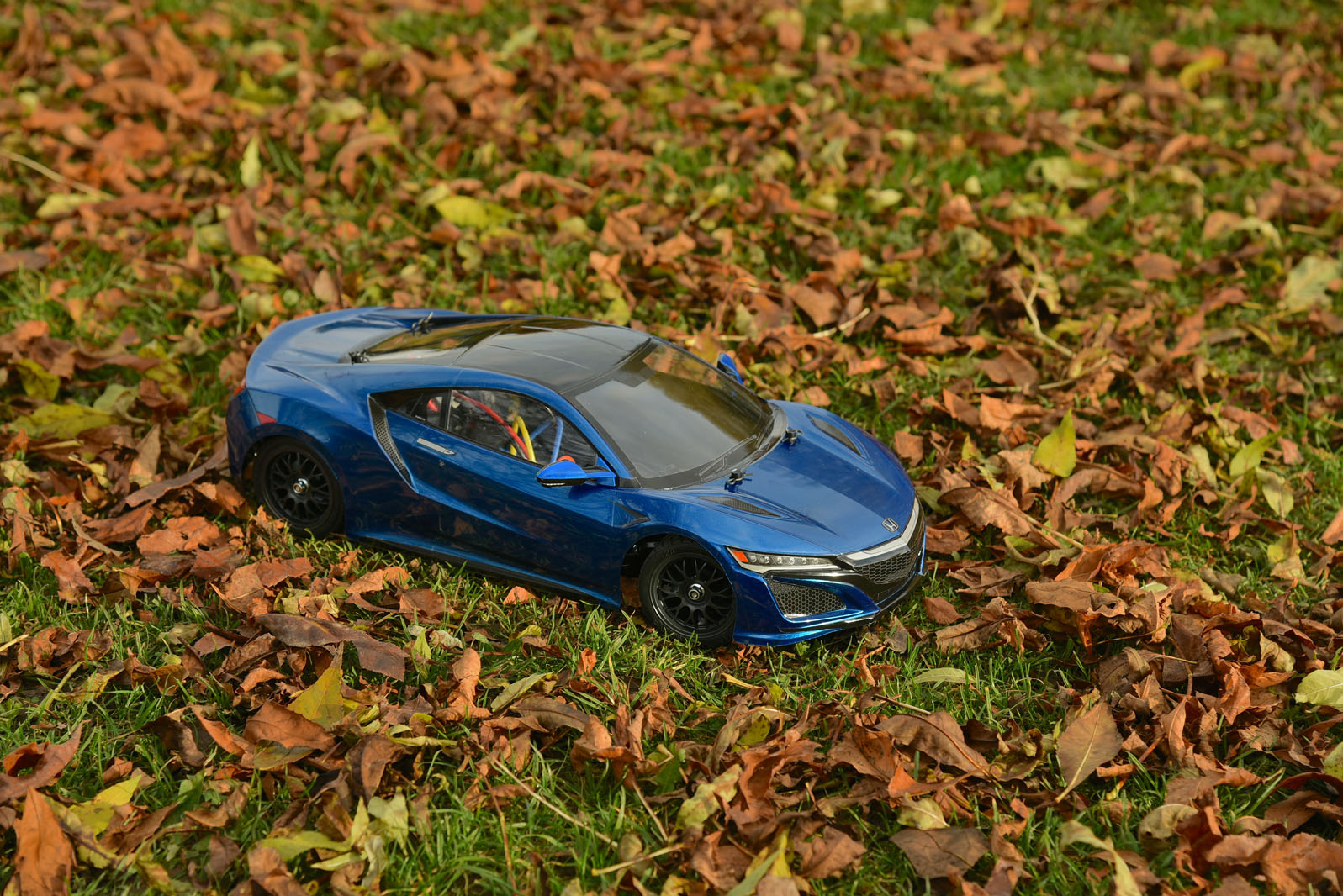 For many, it'll be a Tamiya kit that provides a gateway into the hobby. As I'm a total RC geek, I decided to hand the 1/10th-scale TT-02 Honda NSX to a complete beginner: my wife. With minimal assistance, it was built over four evenings. Once complete, it made its maiden voyage around our lounge, shrugging off a fairly severe hit against a wooden table.