Ford has reduced its UK Fiesta model line-up from 92 trim variants to 55, raising the price of the cheapest model by £1700.   
Although the Fiesta ranked as Britain's best-selling car in 2018, reducing the number of options and trim packages available with the segment-leading supermini will allow Ford to cut construction costs and maximise efficiency in production. 
As announced at the beginning of the year, Ford plans to redesign its European business strategy in an effort to improve its competitive position and boost profit margins in Europe.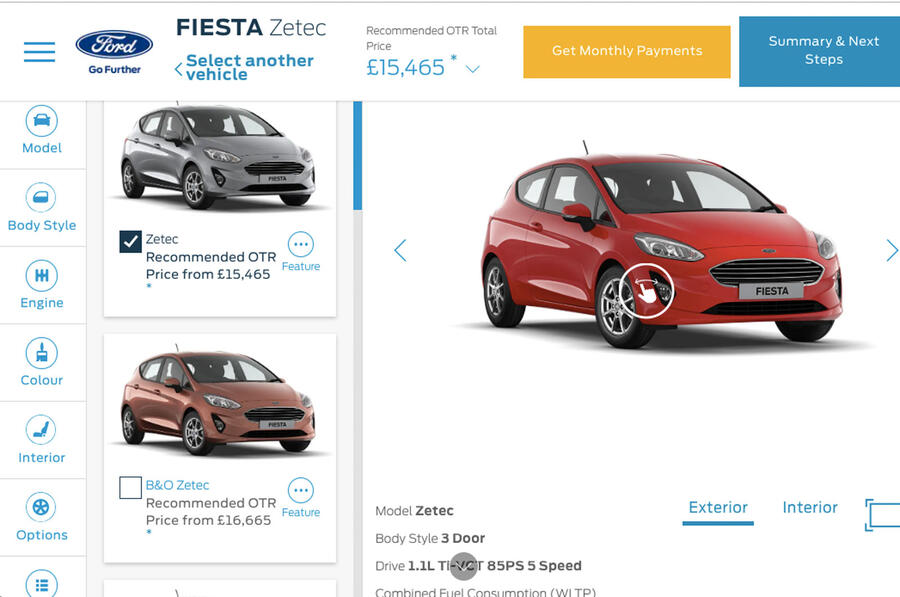 Taking what company president Steven Armstrong called "decisive action", Ford will discontinue its slowest-selling European models to make room for more popular replacements imported from overseas.
As evidenced by the firm's online configurator tool, Ford has stopped selling three-door versions of the Fiesta in Zetec (except the entry-level 1.1-litre option), Titanium, Titanium X and Vignale forms.