Fiat Chrysler Automobiles has joined the BMW Group in a partnership featuring tech firms Intel and Mobileye to develop an autonomous car platform.
The Italian-American brand joins the partnership a year after the coalition was formed and will contribute to the ongoing research and development of an all-new platform that's claimed to offer up to level 5 autonomy.
The platform is being produced to be scalable, with 'entry-level' versions enabling level 3 autonomy, which makes the car autonomous in certain scenarios such as motorways. Top level 5 cars will be able to control themselves in all scenarios.
The platform will be used by future BMW Group and FCA models and benefit from software and hardware supplied by Intel and Mobileye, an Isreali driverless tech company.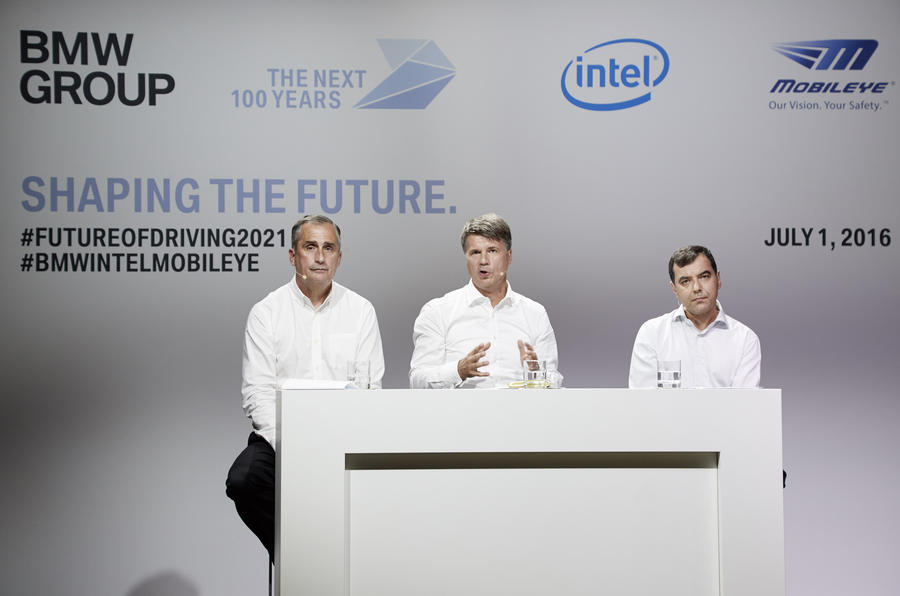 A fleet of 40 autonomous vehicles will make it onto roads before the end of 2017 to test the software and hardware. They will be added to an existing 100 vehicles that have already been deployed by Intel and Mobileye.