Fiat Chrysler Automobiles has joined the BMW Group in a partnership featuring tech firms Intel and Mobileye to develop an autonomous car platform.
The Italian-American brand joins the partnership a year after the coalition was formed and will contribute to the ongoing research and development of an all-new platform that's claimed to offer up to level 5 autonomy.
The platform is being produced to be scalable, with 'entry-level' versions enabling level 3 autonomy, which makes the car autonomous in certain scenarios such as motorways. Top level 5 cars will be able to control themselves in all scenarios.
The platform will be used by future BMW Group and FCA models and benefit from software and hardware supplied by Intel and Mobileye, an Isreali driverless tech company.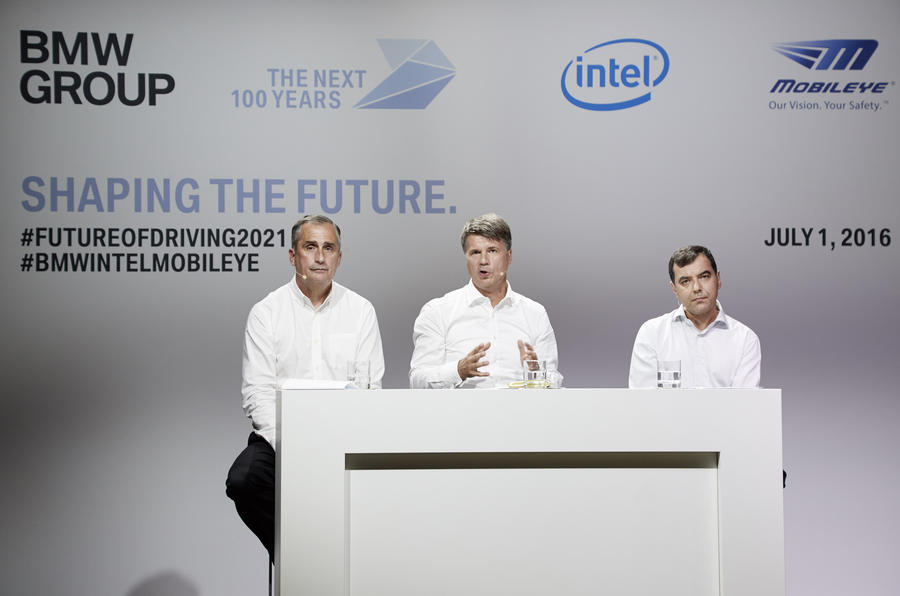 A fleet of 40 autonomous vehicles will make it onto roads before the end of 2017 to test the software and hardware. They will be added to an existing 100 vehicles that have already been deployed by Intel and Mobileye.
"In order to advance autonomous driving technology, it is vital to form partnerships among automakers, technology providers and suppliers," said FCA CEO Sergio Marchionne. "Joining this co-operation will enable FCA to directly benefit from the synergies and economies of scale that are possible when companies come together with a common vision and objective."
BMW Group is the first of the two car companies to confirm when its autonomous will arrive. Due in 2021, the iNext will offer level 3.5 autonomy and use an all-electric drivetrain capable of more than 311 miles.
The partnership is not the first time FCA has invested in autonomous technology. The brand supplied Google's Waymo car brand with 100 new Chrysler Pacifica Hybrid MPVs that were specially adapted for autonomous tech last year. Waymo announced at the start of 2017 that it intended to develop autonomous cars with partners such as FCA rather than making its own vehicles.