A leading body has spoken out against the widespread electrification of classic cars, stating that removing a vehicle's original powertrain renders it no longer 'historic'.
The Fédération Internationale des Véhicules Anciens (FIVA) has issued a statement, in which it states that it "cannot promote, to owners or regulators, the use of modern EV components to replace a historic vehicle's drivetrain".
The announcement comes following a recent flurry of electrified classic vehicle unveilings from newly launched independent firms, including Lunaz and Swindon Powertrain, as well as a host of manufacturer-backed efforts such as Jaguar's E-Type Zero, Volkswagen's new e-Kafer and the Renault 4 e-Plein Air.
Silverstone-based Lunaz issued a response to the FIVA statement, saying "as an industry and as a collective, we must respond to a changing world," and that "offering an electric powertrain solution to those that desire it will ensure the cars we love remain a relevant and present proposition for many years to come."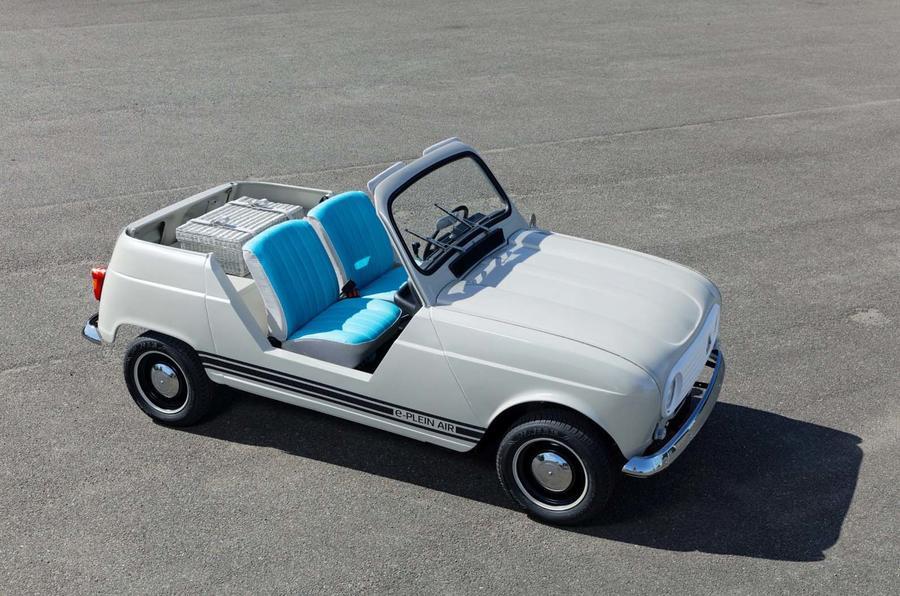 FIVA acknowledges the benefits of electrification in the classic vehicle sector, calling attention to likely enhanced performance and compliance with modern emissions legislation, but recommends that any modifications are reversible, so the vehicle can be returned to fully original specification.
Removal of a historic vehicle's combustion-fuelled powertrain does not, says the organisation, "comply with FIVA definition of a historic vehicle, nor does it support the goal of preserving historic vehicles and their related culture".
It adds: "In FIVA's view, vehicles so converted cease to be historic vehicles, unless they are subject only to 'in period' changes."