There are 648 scissor lifts – cherry pickers, access platforms, call 'em what you will – at the new Jaguar Land Rover factory in Nitra, Slovakia. Not 'about 650', not 'more than 600', or – God forbid – '647', because that would, logistically, be one too few. No. There are 648. Precisely.
This place is overwhelming. To me, anyway. Perhaps not you. Maybe you build car factories for a living. But to me, it's bewildering. As I write, there are 4000 people working through the Slovakian summer, making a new factory on a site that was, this time last year, flat ground.
It's overwhelming because it's a car plant. I've seen those before, and very impressive they are too, but, not to put too fine a point on it, once they're up, they do the same thing every day. You put in some metal and plastic at one end and, although mechanical and electronic wizardry occurs along the way, you get an appropriate and understandable number of cars out of the other. It's like that episode of Bagpuss where the mice make the same biscuits over and over again: material in, material out. Easy enough to grasp.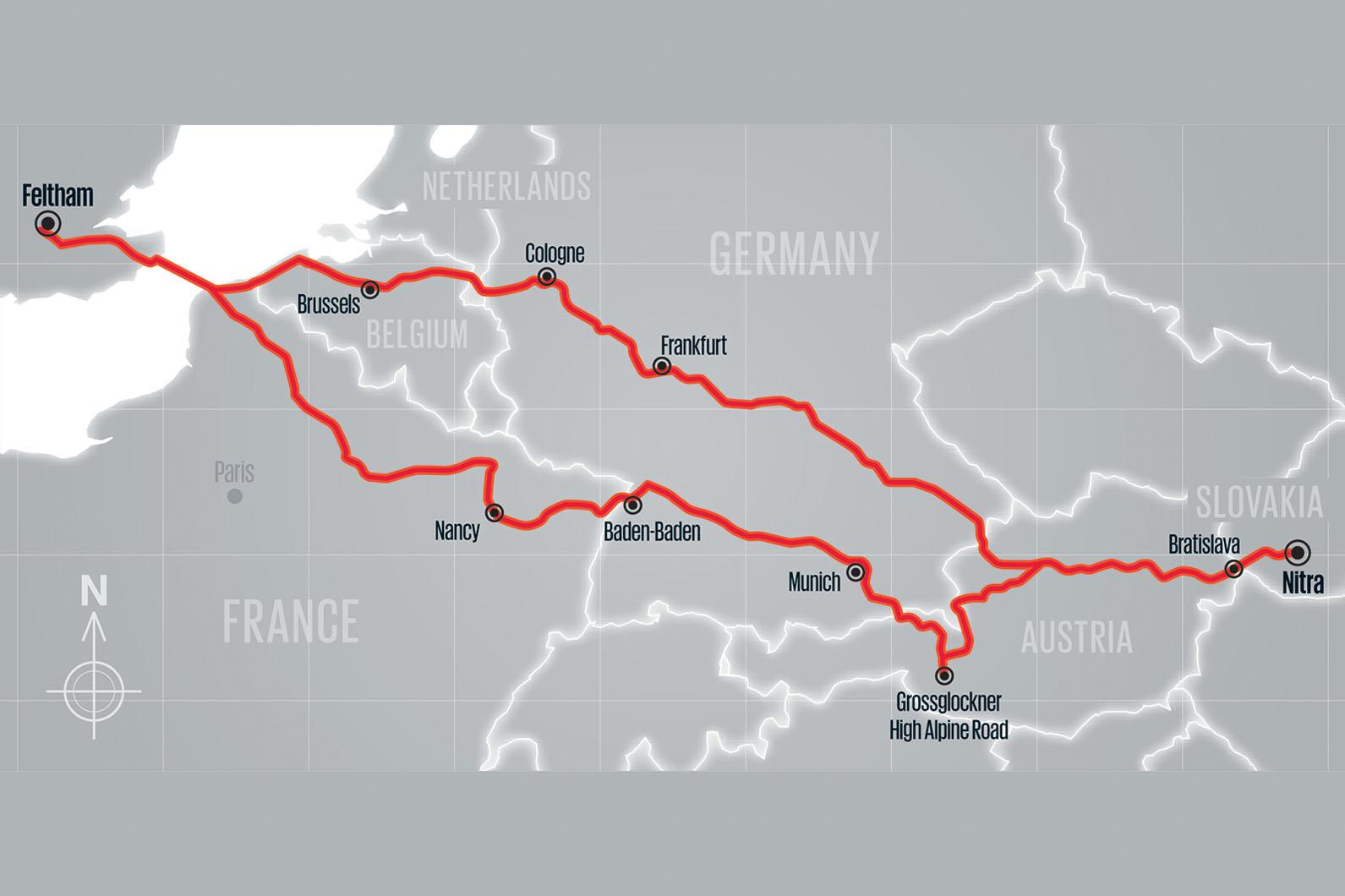 A car factory under construction, though, is something else. Honestly, where do you start? Apparently, in correspondence with the Slovakian government, who say they'll give you £125 million if you build your new factory in their back yard rather than in Mexico. Then you look down the back of the sofa to find the rest of the £1 billion the factory might cost. The EU is looking into that government grant, in case it was the reason JLR said 'no' to somewhere else within the EU, because that's not the point of such grants (although it does prompt the question: "What is the point, then?"). But apparently, such toothsucking is inevitable. Besides, Volkswagen, the PSA Group and Kia already make cars in Slovakia. It is not an unusual business decision.
I'm getting ahead of myself. The factory visit is for three days' time and will be the destination after I've spent 1300 miles or more at the wheel of a Land Rover Discovery, which is so far the only vehicle JLR has confirmed it will build in Slovakia.