A simple, affordable and apparently foolproof solution to the problem that has led to the current worldwide 'demonisation' of diesel engines — emissions of life-limiting NOx — has been discovered by a team of British automotive research specialists at Loughborough University.
The system, called ACCT (ammonia creation and conversion technology), has reached such a promising stage that the creators are being besieged by car manufacturers, component suppliers and even owners of large diesel fleets that have heard about the innovation and are desperate to use it to solve what they see as motoring's most urgent problem.
The team — led by Graham Hargrave, professor of optical diagnostics, and Jonathan Wilson, research associate — has been working on exhaust missions for many years but achieved its breakthrough in the past two.
BMW raises CO2 figures for entire range
From its current state, ACCT should be fairly easy to engineer, the team believes, and could reach production within two years "with the right support".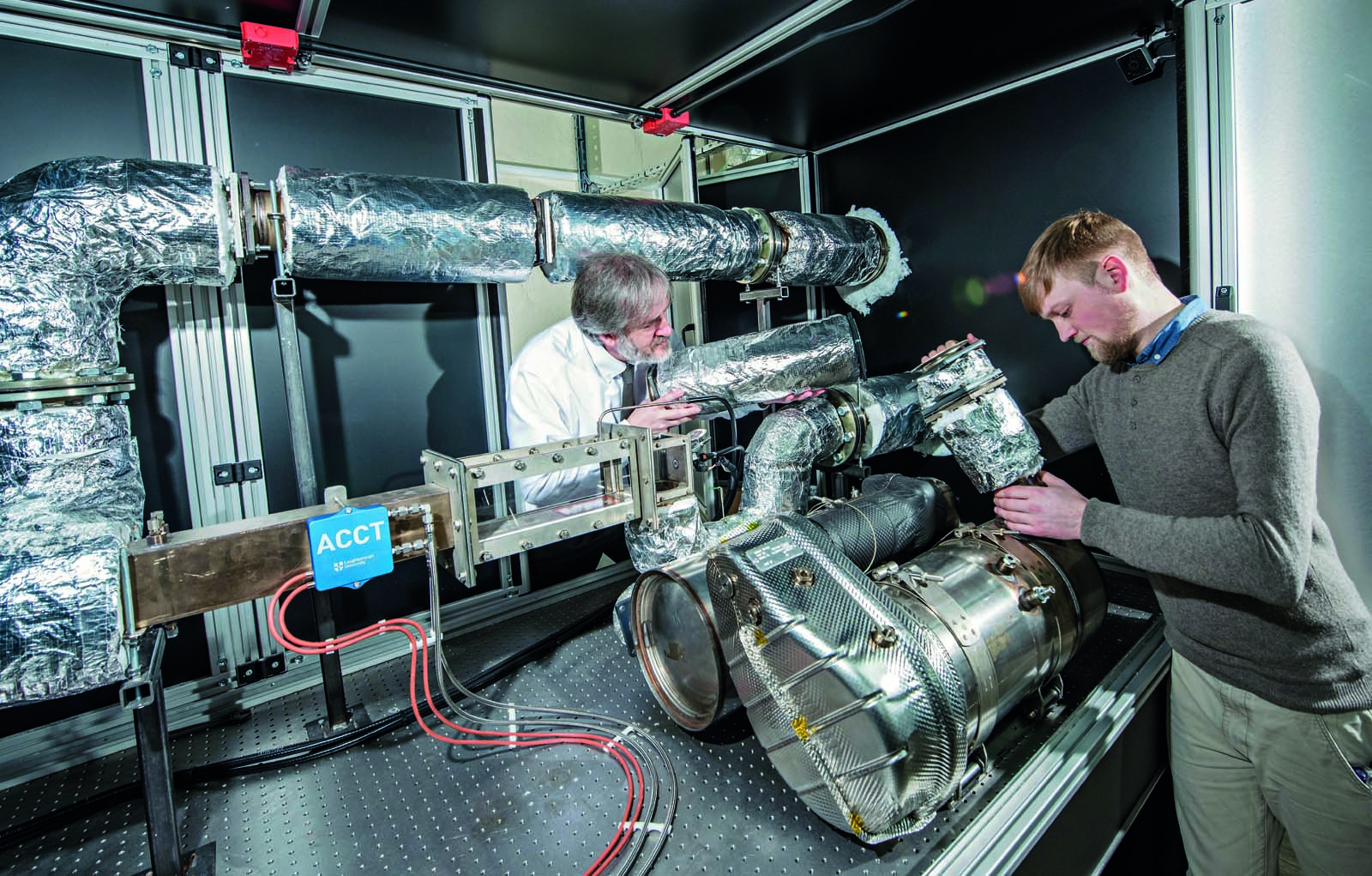 In essence, the system converts AdBlue, the universally available urea-based after-treatment, into a special ammonia-rich 'ACCT fluid' under accurately controlled conditions in an exhaust-mounted chamber.
Like current selective catalytic reduction (SCR) systems, it then uses freed ammonia "literally to rip NOx apart", leaving only nitrogen and water. The crucial difference between the two systems is that ACCT fluid keeps working at high efficiency in low exhaust temperature conditions that challenge current systems.
Preliminary tests on a city-based stop-start Skoda taxi indicate that ACCT can capture 98% of exhaust-borne NOx, compared with 60% for the same car running a conventional EU6 system — even before researchers had a chance to 'tune' the ACCT system for the best performance.