Daimler has taken a major step forward in its electrification strategy by ordering "more than €20 billion" worth of battery cells for EVs.
The order, which is expected to see the Mercedes-Benz brand through to 2030, is part of a plan to have "130 electrified variants of Mercedes-Benz cars by 2022". Alongside this, the company confirms it will be selling electric vans, buses and trucks in the next four years.
New Mercedes-Benz EQC: all-electric SUV revealed
Daimler joins fellow German firms BMW and the VW Group in putting forward a multi-billion euro electrification plan, which will also see the brand investing in a global network of battery assembly plants, with three to be installed in Germany, one in China, one in Thailand and one in the US. It's not yet clear which companies will be supplying the latest order, but Daimler has contracts with a number of Korean and Chinese suppliers.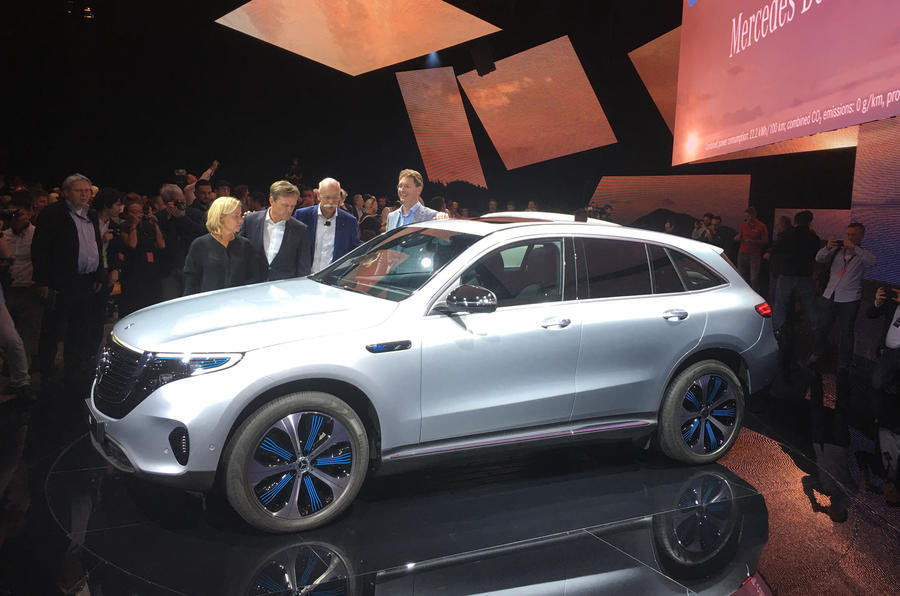 Daimler boss Dieter Zetsche previously confirmed that it will offer an electrified version of every Mercedes-Benz and Smart by 2022 – but at the same time launched a defence of diesel engines.
Speaking at the 2017 Frankfurt motor show, Zetsche confirmed that Daimler's Smart brand would offer an ell-electric range by the end of the decade. Zetsche added: "By 2022, we'll have the entire Mercedes-Benz product portfolio in electrified version as well, to offer a maximum of choices for our consumers. The time is right."
Zetsche also echoed Volkswagen Group chairman Matthias Müller in arguing there was still a place for diesel engines. After admitting the German motor industry had suffered "a loss of trust" in the public view of its ability to provide sustainable mobility, Zetsche noted Daimler was investing €3bn on new diesel engine technology.