Right now, for most of us, the new car being created by Aston Martin and Red Bull Advanced Technologies exists only as green swooshes in a picture, a teasing shape that hints at a sleek, low vehicle without telling us very much at all.
In the minds of designers Adrian Newey and Marek Reichman, however, the AM-RB 001 is already a technologically advanced car with an astonishing breadth of capability, able to both jostle slowly through city traffic and beat a Formula 1 car for outright pace.
Read our full reveal story, plus exclusive pics
The project has progressed as far as a full-sized model and the parties involved – Aston Martin, Red Bull and motorsport outfit AF Racing – are still feeling their way in this new relationship. Everyone is wary of saying too much, too soon, but after exclusively breaking the story last summer, Autocar has been granted a rare interview with both Newey and Reichman.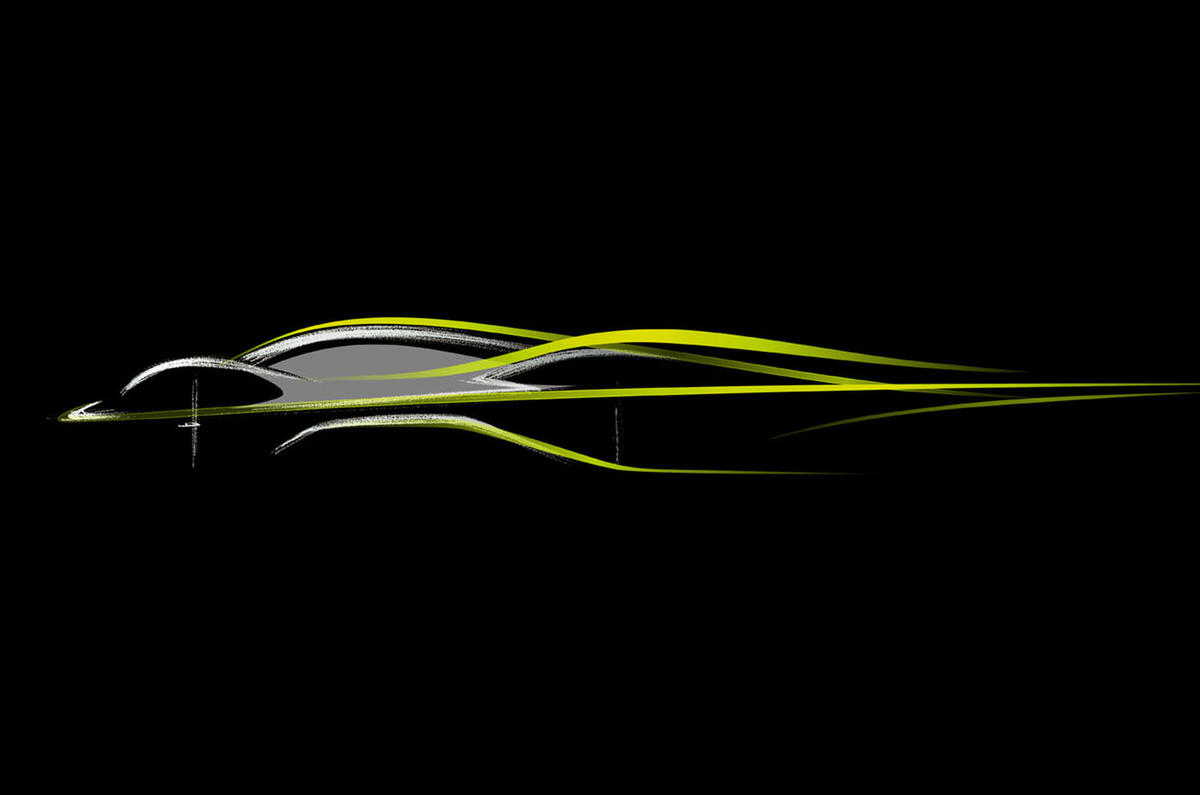 Newey, long considered Formula 1's foremost technical thinker, and Reichman, responsible for shaping the new generation of Aston Martins, have forged a fruitful working relationship. Discovering that they think along similar lines was a huge bonus for the pair as they set about creating an all-new sports car that will serve as a 'legacy' road car for Newey and a halo vehicle for Aston.
Comment: Why the Aston Martin Red Bull AM-RB 001 could be the car that defines a decade
Despite his career in racing, the idea of road car design has lingered in Newey's imagination since his formative years. "My dad was a great tinkerer with cars," he says. "He had Mini Cooper Ss, Lotus Elans, that sort of thing, and used to do all of his own maintenance. He had a little workshop where he would modify them and I used to help him."
Newey began sketching his own cars and then "using dad's workshop to fold up bits of aluminium and fibreglass, making my own designs".