In the late 1980s, Japan enjoyed a bubble economy. Asset and stock values soared and the middle class got rich.
The automotive industry, its biggest by far, went wild, hitting annual production of 13.5 million in 1990 (5.8m up on its 2022 total). This created a combination of vast budgets and high demand for new technology – and goodness did the country's manufacturers deliver.
Let's head back to the 1991 Tokyo motor show to see some weird and wonderful evidence. Honda at long last made its first ever concept cars to appear beside its new Civic and Prelude.
The FS-X was a large, sporty, American-style saloon with a very efficient 3.5-litre V6. Its reception was universally enthusiastic – unlike for the EP-X, a small but bulky, tandem-seat, aluminium-bodied 'commuter car' with a 70bhp VTEC triple.
Over at Mazda, the all-new Mk3 RX-7 rotary sports car was joined by a bewildering assortment of 626 variants (it had bravely launched four new sibling brands); and as for concepts, the M2 1009, a compact four-seat off-roader, and the ichthyic, gull-winged HR-X, which had a hydrogen-fuelled twin-rotor engine whose tank doubled as a battery, replenished by regenerative braking. Bonkers!
Autocar Archive returns: 128 years of magazines available online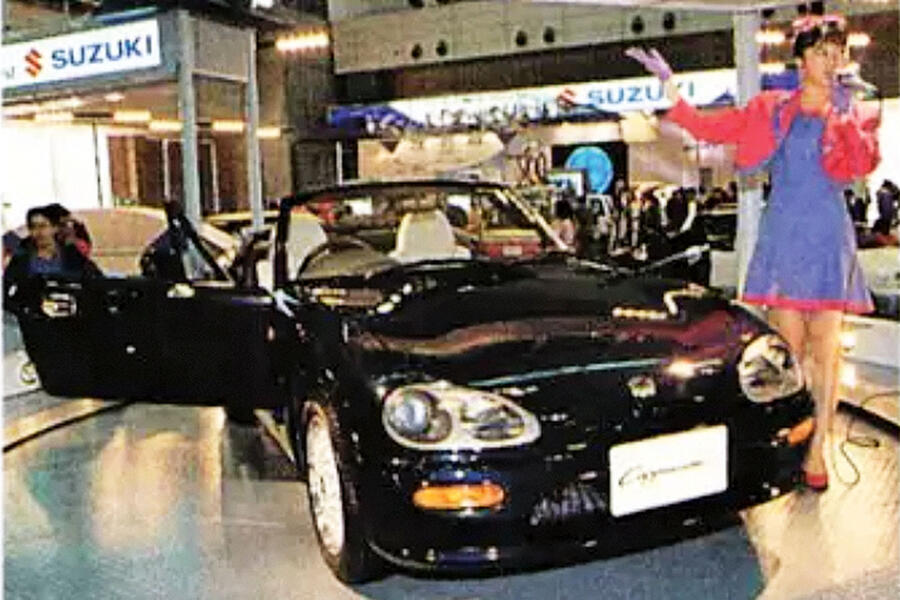 In addition to rolling out a sports coupé concept with a mid-mounted Swift GTi engine (named the Spry), Suzuki grabbed lots of attention – not least from its UK importer – with a roadster. The Cappuccino was powered by a tiny 660cc three-cylinder engine that gave it just 63bhp, but then it was a miniscule thing that weighed a scant 725kg.
Daihatsu also sought to follow in the tyre tracks of the Mazda MX-5, revealing the pretty X-021, with an aluminium spaceframe, a composite body, racing-derived suspension and a 140bhp 1.6-litre four up front and rear-wheel drive. Sadly, it never made production.
Oh, and it created the Milano version of its Mira kei hatchback, a tall, semi-circular carbuncle that allowed you to "enjoy comfortable driving, even in a miniskirt"...