Not many Ford employees can claim to have in their possession one of its earliest cars. But Emma King, winner of this year's Great British Women in the Car Industry – Rising Stars initiative, is the proud owner of not only a 1904 Model A but a 1916 Model T tourer.
King's day-to-day job couldn't be further away from the historic vehicles she's so fond of. As senior purchasing manager for EV battery cells, King is at the forefront of Ford's dramatic modernisation plan, which includes an $11 billion investment in electric vehicles by 2022. We'll first see a Mustang-inspired electric SUV next year.
Ford, which has broadly been considered behind the curve with electrification, must now catch up and prove it's ready for the future after announcing a dramatic restructure, including £14bn of cost savings, earlier this year. King's role, then, is to ensure Ford has a quality and ample supply of battery cells at the best value possible.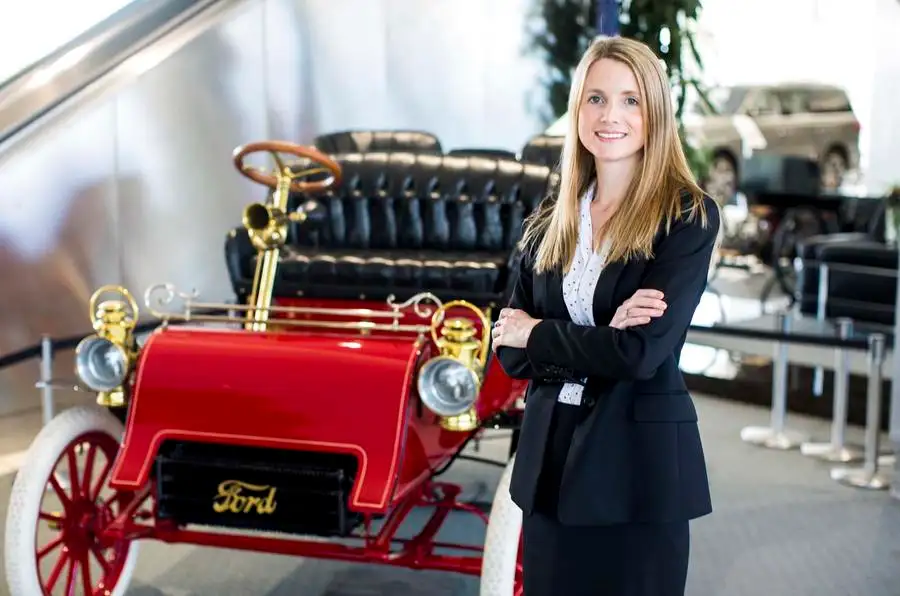 King has risen quickly through the ranks of Ford's purchasing division since joining the firm's graduate scheme in 2007 as a commercial vehicle buyer at Dunton, Essex.
Before her current role, she headed up purchasing for powertrains in Asia-Pacific, based in the Indian city of Chennai. She describes the three-year experience as thoroughly enjoyable and says she got a lot out of it by being open to a very different cultural setting. While there, she was involved with a professional women's network, looking at developing leadership capabilities and addressing challenges. In a country notorious for gender inequality, she notes: "You have to be sensitive to how the country operates and different expectations of family roles. But women have every right to be there, leading the way."
Last year, King relocated from Chennai to Ford HQ in Dearborn, US. The biggest change? "Chennai is hot and humid all year round, and then I experienced my first Michigan winter. I thought UK winters were cold – they are not."