A nostalgic spin and drift around the park with the radio-controlled Tamiya Porsche 959 you built as a teenager? Irresistible.
Beers, pizza and a riotous evening with your mates and a Scalextric set usually dormant in your loft? Ditto. A 20-minute, leg-pumping workout as you shave tenths off your lap time around the garden in your childhood pedal car? Possibly not, unless you're bashless enough not to mind appearing in A&E with a small metal motor vehicle wrapped irremovably around your legs.
Pedal cars: once a hugely desirable toy for the small and incompletely formed, these four-foot-long, pump- action motors were quite often a pastiche of the car dad drove – or something he was never likely to drive at all, such as a Jaguar E-Type or an F1 racer. Pedal cars have taken many forms, some surprising and some surprisingly detailed. But the trouble with them is that, unlike the simple finger twitching required to control a radio-controlled car or slot racer, it's unlikely you'll be able to relive the pleasure of pre-teen automotive pedal power because you are now too big.
None of which has stopped these machines from becoming collectible. Neither has the inconvenience of their size, which is considerably greater than that of almost every other kind of toy car. For proof, you only have to look at the collection of 156 pedal cars sold at auction last month, the most expensive of which attracted an £8200 winning bid (£9154 with fees), while the cheapest was a deeply tired £50 machine that had lost its bonnet.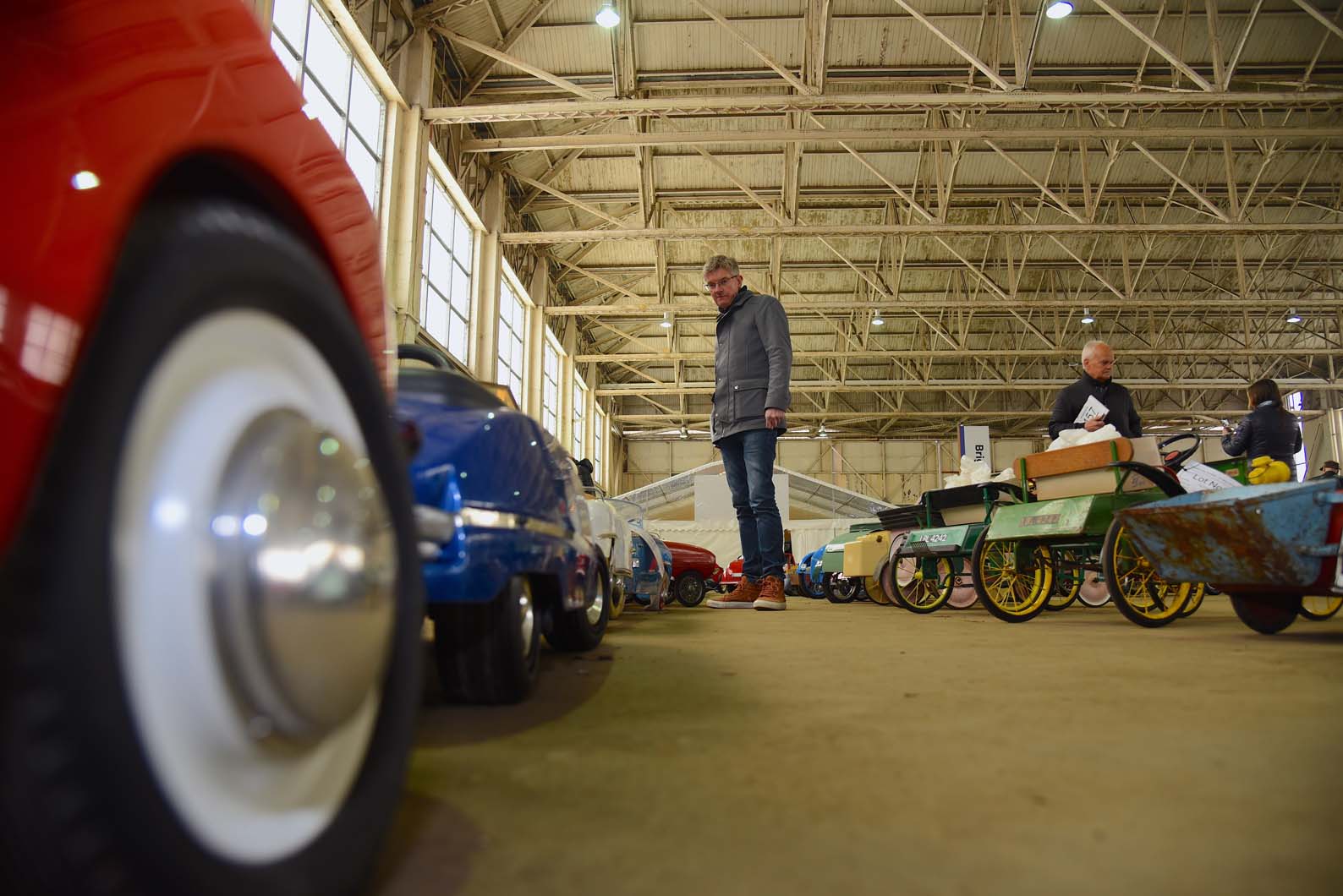 Until 21 March these toys all belonged to Jaguar Land Rover – surely among the odder items the company has owned. The company acquired them in 2014 as part of the 543-strong James Hull car collection, which included a large number of highly desirable Jaguars.
On the same day as the pedal car auction, 110 ex-James Hull JLR cars and camper vans, mostly duplicates, were also sold, with JLR's Heritage division planning to keep quite a number of other-brand models in its now sizeable collection.