The news pages of Autocar are filled with pictures of disguised prototype cars, caught in the open while the manufacturer tests them to destruction. At the press launch, they will boast about how many hundreds of thousands of miles have been covered in the pursuit of longevity and reliability.
But despite being pounded in the heat of Death Valley, thrashed at the Nürburgring and frozen in the Arctic Circle while in development, many of these cars can't seem to survive a decade being driven to the shops in Britain without a significant component failing. We don't mean the entire engine or gearbox, but tiny grommets that can't be fixed without replacing big and expensive parts.
Luckily, there's a man in an industrial unit in Ramsgate who is making those grommets to allow owners to fix their cars at a fraction of the cost – and re-engineering them to make sure the same fault doesn't happen again. His company now sends out tens of thousands of parts to grateful owners around the world and it has earned him an Aston Martin, a Range Rover and a house on the beach, aged just 32.
How come Kieran Mannings, owner of X8R Limited, can succeed where the world's best engineers have failed? "Some of the parts fitted to cars are completely unsuitable for the job. They use materials that won't last or they're just poorly thought through," he says. "Some of it is cost-cutting, or a need to save weight and time, I think. But it's the poor owner who has to pay in the end."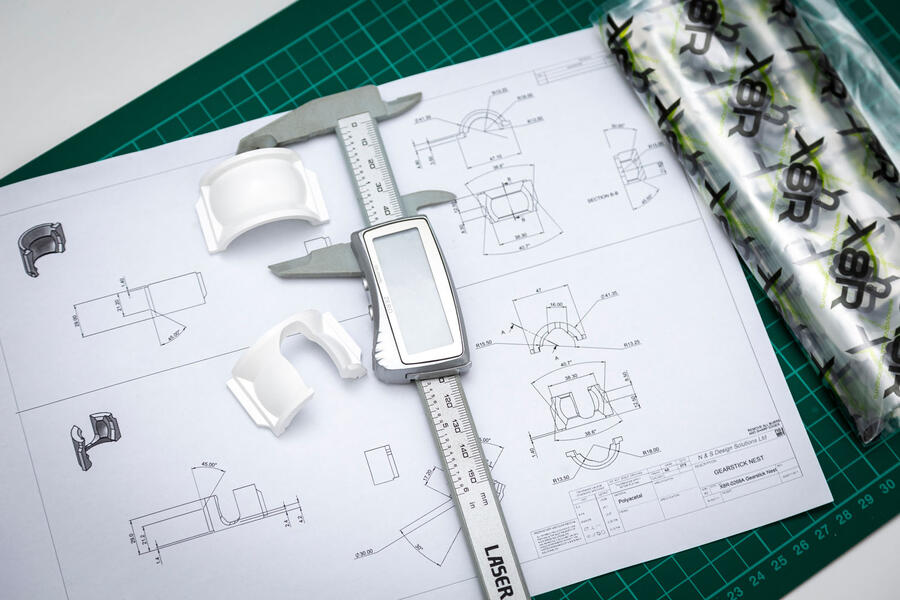 Mannings founded the company when he was a schoolboy, selling parts to make Honda mopeds (the X8R in particular, hence the company name) go faster. He then moved on to selling undercar neon lights on the internet, cashing in on the Fast and the Furious craze by sending parcels from his university student digs.