Heard the one about the star television presenter from the most-watched car show on the planet running into a bit of strife with his production team and finding himself suddenly sidelined from proceedings? Any ideas what he did next?
Don't worry, your eyes won't be the only ones jumping from these words to the photos and trying to make sense of them. You see, Wheeler Dealers, co-hosted by Edd China and Mike Brewer for 13 seasons from 2003, reputedly has 350 million viewers, or a smidge more than the car show on the BBC you are thinking about, thanks in large part to its popularity in the US.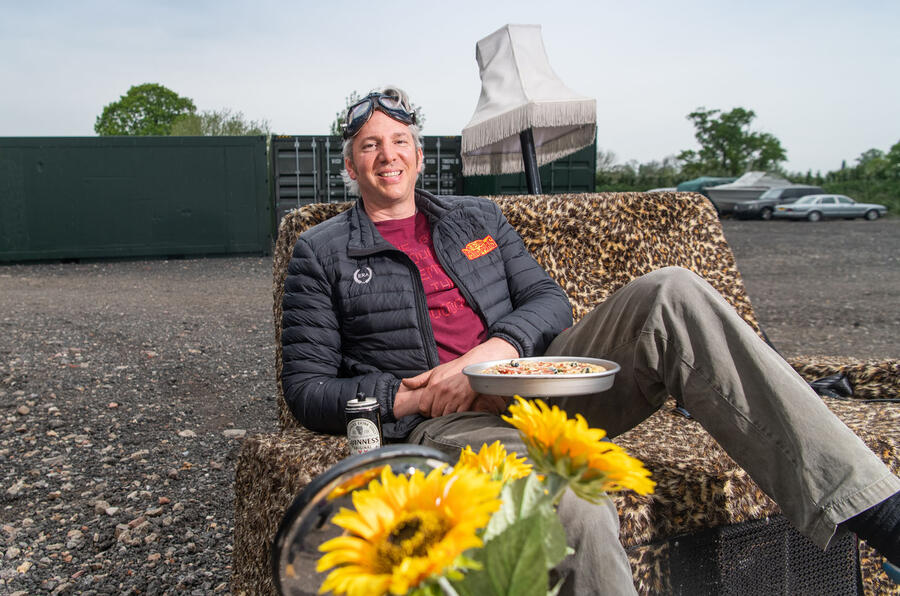 If you know China – or think you know him from his television appearances – you won't need any clarification around the strife he ran into, because it's well documented and because, at just under 200cm tall, he's the definition of a gentle giant (albeit one with a far more complex character than those two trite words suggest). More on that later.
If you don't know China, suffice to say this was not the result of a dispute over cooked meats, but rather a difference of opinion on how the show should progress. The format was well established and simple, with Brewer the cheeky-chappie car dealer who brought in wrecks that China, the in-house mechanical ace, then patched up prior to sale. It was mind-bogglingly successful, growing from a group of mates filming in a damp shed in the UK to a global phenomenon based in Huntingdon Beach, California, in the shadows of Hollywood. If your jaw has dropped at that, imagine how low China's was hanging when he slid by longtime talk-show host Jay Leno's for a personal tour of his cars, or when Sammy Hagar, former lead singer of global rock superstars Van Halen, introduced himself as a fan.