I'm sitting in a McLaren 720S in Gulf blue with the same oil company's trademark orange used for stitching inside the cabin. It is the best-looking McLaren I've ever seen.
This is how I see McLaren's cars: the thinking man's saloon is a Saab, his luxury car a Bristol and his supercar a McLaren. It is a wonderfully bull-free brand and that's reflected in the car itself. No knobs and buttons on the steering wheel – the component is simply there to guide the car through probably the best steering system in any sports car made today. And McLaren calls the people who buy its cars customers, not clients.
I collected the car from the Autocar road testers' secret bunker in Feltham. I drove the new McLaren GT a few weeks ago at its launch in St Tropez and it was much the same as the 720S: a comfortable ride, fantastic steering and a lot of power. Though not of course as much as the 720S. It's always exciting to step into cars like these.
Ten minutes later, I'm on the M3 and that initial excitement has been replaced by frustration and the same thought that I have these days when I'm behind the wheel of any outrageously fast car. They are completely pointless, utterly out of touch with modern driving conditions and enforcement of the rules of the road. Cars like the 720S are, of course, still excellent for posing, but that's no good to me because I love driving, not thrashing up and down outside Harrods in first gear.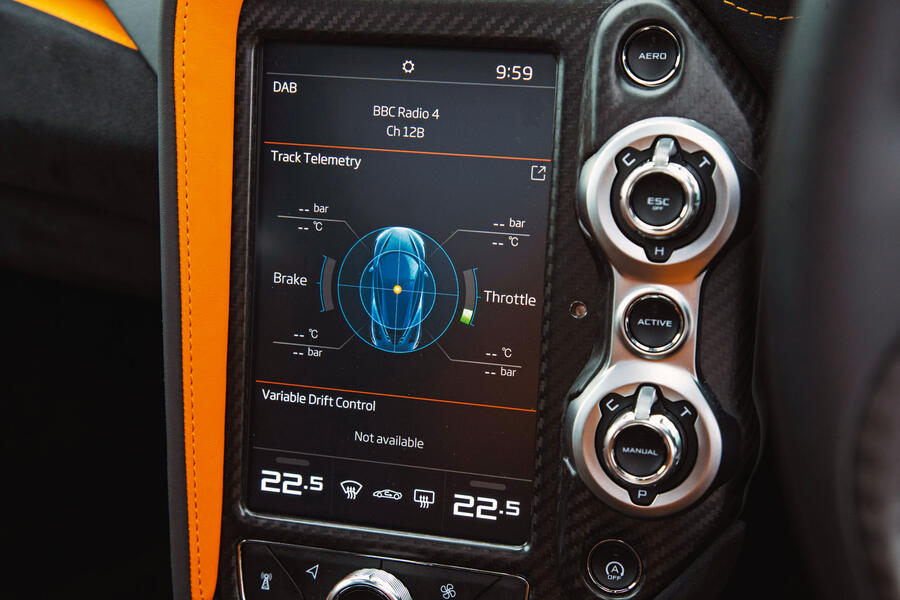 But more than that, I love the feeling that I am using a machine to the outer edges of its abilities. Using as much of its power, grip and dynamic prowess as possible. You may remember that I built an aeroplane in my garden shed. It's been flying for six years and much of the joy has been using it right to the edge of its performance envelope whenever I want to. It will fly at 200mph and, if I'm willing to pay for the large amount of fuel it uses while doing so, then that's what I can do. It's legal. And so is doing a loop or a roll. In other words, I'm getting 100% value from my efforts in building it and the cost of owning and running it.
What percentage, I wonder, can one get out of a McLaren 720S on the public road? I was pondering on this while driving the GT in France and realised there is a way that question could be answered. What if we drove the car on one of our favourite stretches of road, keeping to the national speed limit as far as possible, and then afterwards plugged a laptop into the car's on-board diagnostic system that, among other things, logs throttle position?
Better still, we could take that most usable of sports cars – the Mazda MX-5 – and do exactly the same. We would then be able to compare the data from both cars and even overlay them over each other to see the difference in percentage throttle used. We know that driving a car like the MX-5 to its limit is just about the most fun you can have but it would be interesting to put some numbers to it.