On the face of it, you'd battle to find two more different road-registered vehicles than a crude, diminutive and utterly charming Land Rover Series One and a tall, plush and extremely imposing latest-spec Land Rover Discovery. A glance at our photos instantly confirms their differences, even if you didn't know them perfectly well already. 
Yet these models have an inextricable connection and always will. Each is the most capable off-road vehicle Land Rover could build for customers in its era, and that (barring specials like Mercedes' vast and extraordinary Unimog) makes each of them arguably the best off-roader an ordinary person can buy.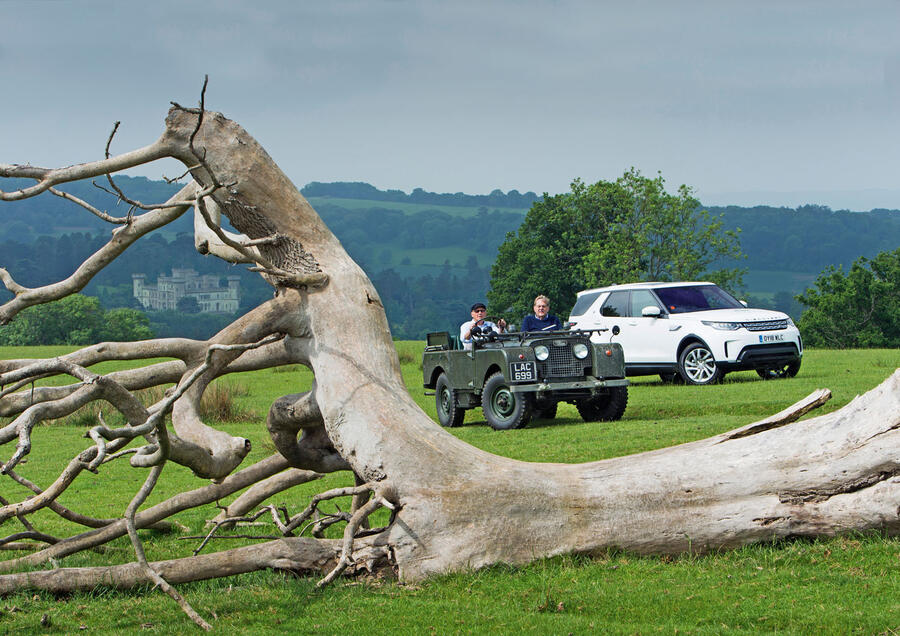 We've brought them together today at the epicentre of Land Rover off-road development for the past half-century, the Eastnor Castle estate in the Malvern Hills, to understand why each is the way it is and to get a flavour of their relative capabilities. It also seems a fitting way to mark the firm's 70th anniversary year. 
Along for the ride is legendary Land Rover engineer Roger Crathorne, who joined the company as an apprentice in 1963, was heavily involved in durability testing of all new models from then on and who retired in theory in 2014 to spend more time playing golf and fettling his own old Landie collection – although you'll still see his face at every important Land Rover event going. Such as this one.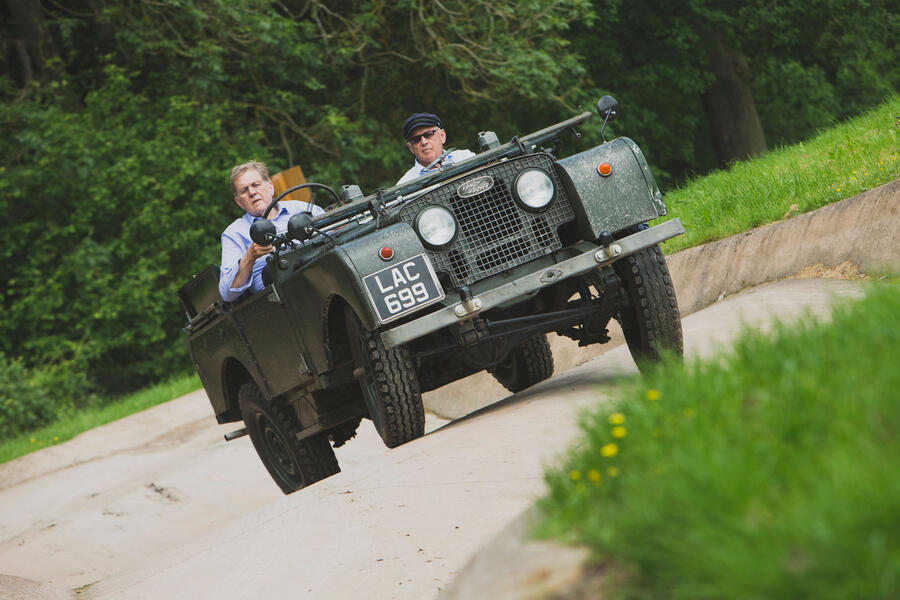 The Series One on hand today is Roger's: a 1951 edition once owned by Nicholas Wilks, son of the company founder, and discovered after a 27-year lay-up and now in near-perfect mechanical order (although Roger has been careful not to over-restore it). It was made three years after the first S1 hit the road, long enough for the most basic flaws to be ironed out but early enough to demonstrate what the very first Landies were capable of.
We meet in the courtyard of the Land Rover Experience centre, just around the corner from the main gate leading to Eastnor Castle. Every owner gets a chance to go there and learn off-roading on the tracks, slopes and mud holes on which we're about to drive. But first there's the size thing to get out of the way. When Roger's Land Rover was new, the Rover company's eye was on creating a pure off-roader, marginally more civilised than a wartime Jeep but just as capable, to be used by farmers, pipeline layers and all the other tradespeople who really did go to places no-one had taken a car before.