The 10-cylinder engine is unique.
Car engines have been made with one, two, three, four, five, six, eight, 12 and 16 cylinders, and Volkswagen even once ran a W18, but the V10 stands alone for only having ever been used to make cars more exciting. Many V12s were built for luxury cars, and of the three 16-cylinder motors to be installed in road cars to date, only Bugatti's has been used for pure performance purposes. But the V10? Whatever it was in, it was there to the raise hairs on your neck - and for no other reason.
I heard my first almost 30 years ago and it was love at first sound. Oddly enough, it was in an Alfa Romeo 164. Or something that looked like a 164. In fact, it was the Alfa Procar, a one-off machine produced in anticipation of a silhouette formula proposed by Bernie Ecclestone as a support series to Formula 1. It came with a mid-mounted 3.5-litre V10 that produced 630bhp at 13,500rpm and it sounded wondrous and terrifying in equal measure.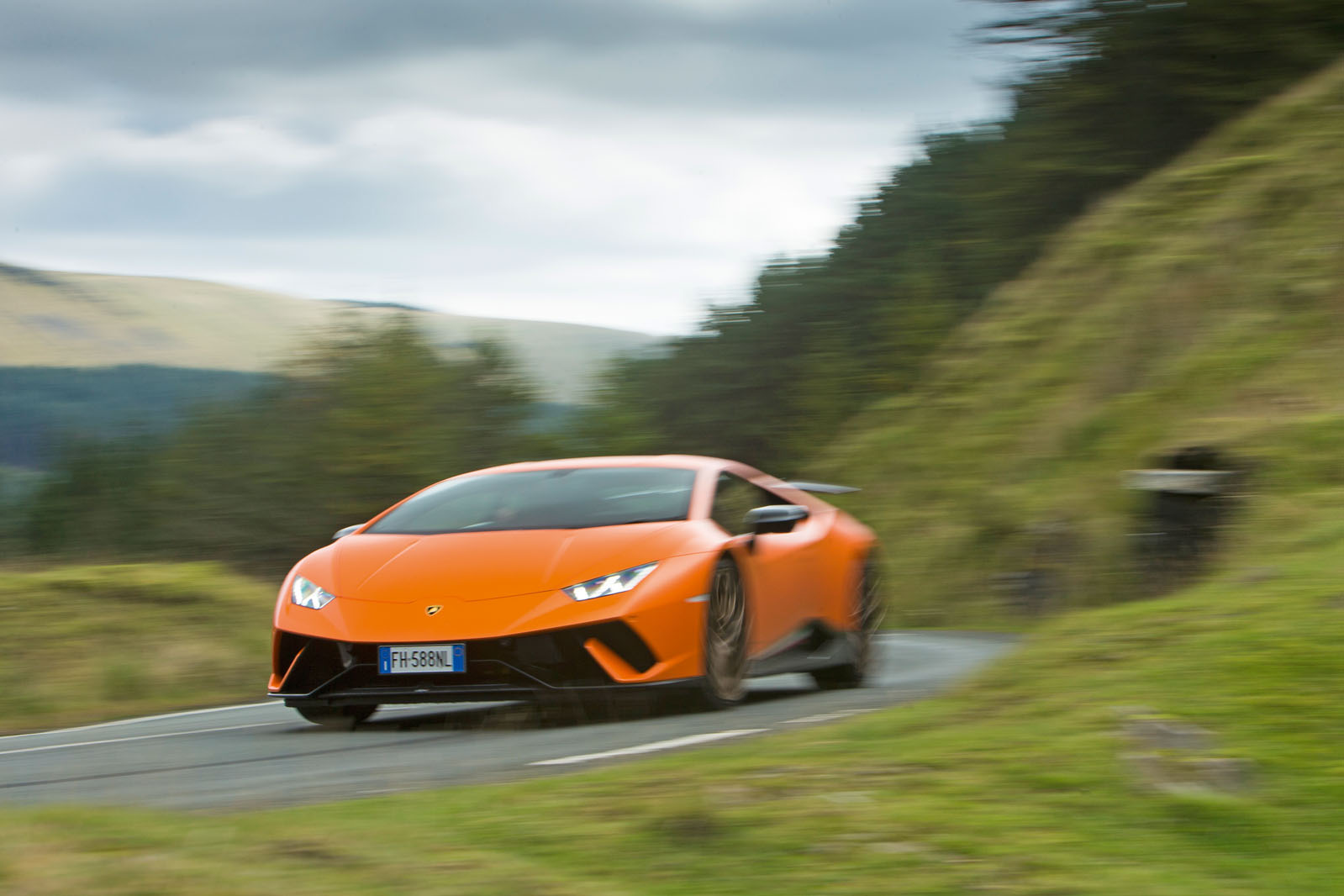 And now, three decades later, I'm listening to what might be the last. No one has officially called time on the V10 engine but its days seem numbered. Over the past dozen years, BMW has stopped using them, and the one built by Lexus came and went, as did Porsche's. Audi's V10 was removed from its hot saloons and estates, and even the greatest V10 stalwart of them all, the Dodge Viper, has ceased production. In fact, there's just one left and you'll find it under the engine cover of the Audi R8 or, in tweaked form, this Lamborghini Huracán Performante. It is the engine equivalent of the Przewalski's horse.
I understand why this must be, at least most of the time. I understand that, compared with a smaller twin-turbo V8, a normally aspirated V10 is larger and therefore more difficult to package. It produces less torque and needs more revs to do it. I understand very well indeed that it's less easy to coerce a V10 breathing air at atmospheric pressure into providing socially acceptable economy and emissions data than a forced-induction V8. And I understand also that it's not a V12 so will never be seen to be quite the pinnacle. This stuff is important, as Bentley and Mercedes-Benz will tell you: certain people will pay silly sums just to know there are 12 pistons shuttling up and down under their bonnets, regardless of the cheaper, usually better alternatives.