"Pull for emergency exit," says the oversized catch on the door.
It's winter, there's patchy black ice on the West Sussex lanes we're driving along and said catch is attached to a Dodge Viper GTS – not exactly a paragon of clinical precision.
It is my fervent hope that I don't have to use the catch, but it's not a bad idea to keep its location in mind. The Viper has always been a hero car for me. Forgive the straight lift from the motoring hack's book of cliché, but I really did have a poster of one on my bedroom wall when I was a whippersnapper.
That poster was most likely of the earlier and original RT/10 model, which was launched in 1992. That makes the Viper 25 years old this year, and that seems like the perfect excuse to revisit this glowering hunk of American excess.
Those first Vipers were production versions of a concept car first unveiled in 1989 at the Detroit show. It took three years for engineers to bring the concept to life.
The original plan was for the Viper to use an evolution of the LA360 V8 with, in effect, two extra cylinders grafted on. The engine was also destined for use in Dodge's Ram line of trucks.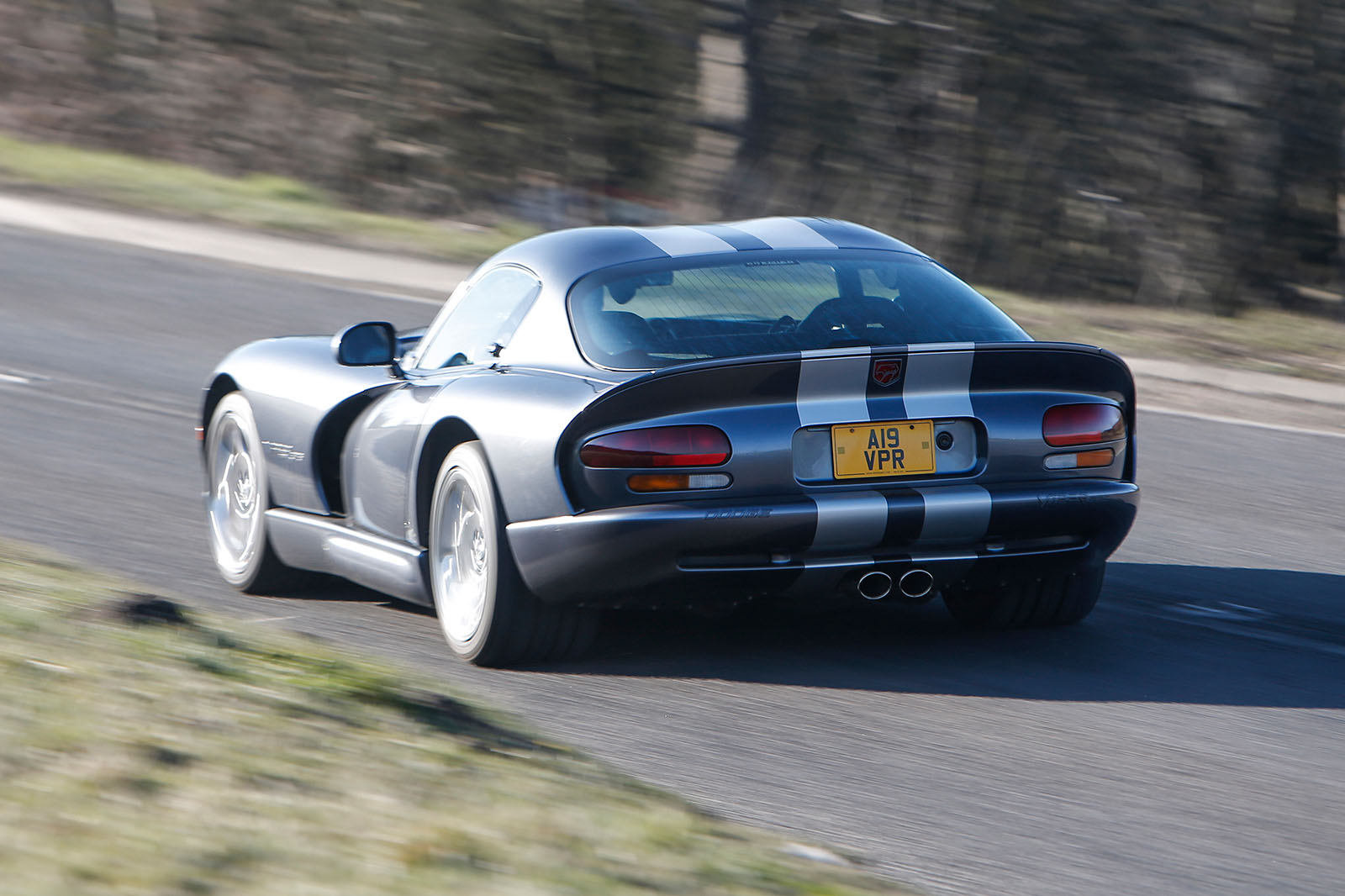 But a series of refinements by Lamborghini, then part-owned by Dodge's parent company Chrysler, resulted in the engine projects growing apart, with the biggest change of all being the switch from a cast iron block to an aluminium one for the Viper.
Remember this the next time someone tells you the Viper had a truck engine: it's not quite true. The myth is believable, though, largely because the Viper was something of a 'bitsa'.
Indeed, it's often forgotten that low cost was one of Chrysler's stated aims with the project, so the production engineers scavenged parts from wherever they could around the Chrysler organisation.
It showed in that first RT/10, despite their best efforts. "Even with all those cylinders, the engine wasn't as smooth as you'd think," says Autocar's Steve Cropley, recalling the first time he drove the RT/10.
"The car was cumbersome, with really heavy controls. It was the look of the thing, and the torque, that made it extraordinary, but it clearly needed development."
That development came in 1995, with the advent of the second generation car and, most notably, the new GTS coupé – a late example of which we're driving today.