It was 5.30am when Aaron Herringshaw set off from his home in Bournemouth at the wheel of his Mercedes-Benz C200 CDi estate to drive the 25 miles to his job as a chef in deepest Dorset. He liked the drive, especially at that time of the day when the sun is rising and the roads are quiet.
Then, as he was travelling along a familiar country road, a deer leapt out from a hedge immediately ahead of him. With no time to react, Herringshaw struck it. The deer bolted away.
Some months later, Herringshaw recalls the experience of hitting a large deer at about 40mph.
"It was terrifying," he says. "The animal was literally right in front of me and there was nothing I could do. The Mercedes was a heavy car but it shook with the impact."
Such was the damage to the 15-year-old Merc that Herringshaw's insurer wrote it off. Herringshaw replaced it with a BMW 320d saloon of a similar age. However, within weeks, and on his same commute, he hit another deer in similar circumstances. Unfortunately, this time the deer was killed and, again, Herringshaw's car was written off.
"Now, every time I drive on a country road, I'm fearful another deer will leap out in front of me," says Herringshaw. "I see them all the time where other people don't. I was never a fast driver but now I don't do anywhere near the speed limit, which makes drivers behind me impatient."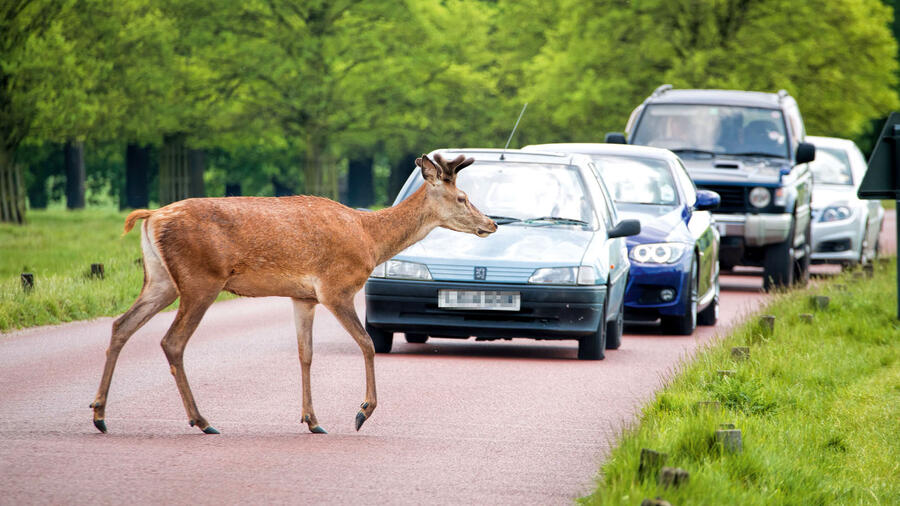 Has Herringshaw just been unlucky? In fact, according to several studies, 400 drivers and their passengers are injured in collisions involving deer each year, and possibly as many as 1000, and up to 20 are killed. As for the deer, it's estimated that at least 40,000 are killed on UK roads each year, and possibly as many as 74,000. The peak months for collisions are May and October to January, and peak times are the early morning, when deer go in search of a mate or new territories.