The Mercedes-Benz S-Class is in the running to be this year's Autocar Awards Readers' Champion. Each day a different member of the Autocar team will champion one of the 17 cars, but only one can be the Icon of Icons and it's up to you to decide - vote here.
When it comes to to trickle-down automotive technology, the vehicle perched solidly at the pinnacle is the Mercedes-Benz S-Class.
Look at the W126, which in 1981 had a driver's airbag and a passenger-side seatbelt tensioner. Meanwhile, ABS brakes were an option but fitted as standard to the top-of-the-range 500s. These Mercedes were big on safety, with beefed-up passenger cells and clever touches like the door edges overlapping in their frames so that they would not jam solid in a crash.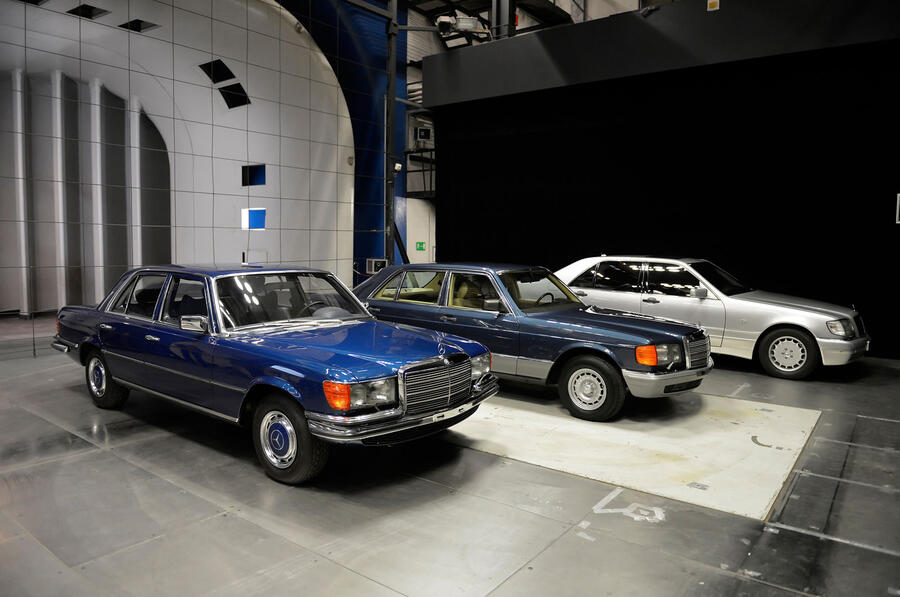 In 1965, Mercedes made a clean break from its 'New Generation' medium saloons and came up with a large, imposing and elegantly styled vehicle for the better off. The W108/109 was designed by Paul Bracq and, though not officially the S-Class, this is where it all began.
What it had in abundance was presence and space. Convex side glass, and just more glass area overall, plus a lower rear floor meant that it seemed huge on the inside. I could bore you with S model designations, but the best bit of the early story was the creation of the 300 SEL 6.3. It was inspired lunacy to take the 6.3 V8 from the weighty 600 and put it into something almost svelte by comparison, creating the first luxury super-saloon.
Whatever you call the original model, no one else could make a large number of upmarket saloons (it is the best-selling luxury car, after all) to such exacting quality standards. It certainly helped that any minor bodywork blemishes could result in a full respray before leaving the factory. This level of attention to detail offset by sky-high prices and justified by a perennial waiting list made them great. It was also this enduring reputation that helped the model survive the dim years from 1999-2005 with the W220, so we won't even bother looking too closely at that blip.