The Mercedes-Benz S-Class is in the running to be this year's Autocar Awards Readers' Champion. Each day a different member of the Autocar team will champion one of the 17 cars, but only one can be the Icon of Icons and it's up to you to decide - vote here.
When it comes to to trickle-down automotive technology, the vehicle perched solidly at the pinnacle is the Mercedes-Benz S-Class. 
Look at the W126, which in 1981 had a driver's airbag and a passenger-side seatbelt tensioner. Meanwhile, ABS brakes were an option but fitted as standard to the top-of-the-range 500s. These Mercedes were big on safety, with beefed-up passenger cells and clever touches like the door edges overlapping in their frames so that they would not jam solid in a crash.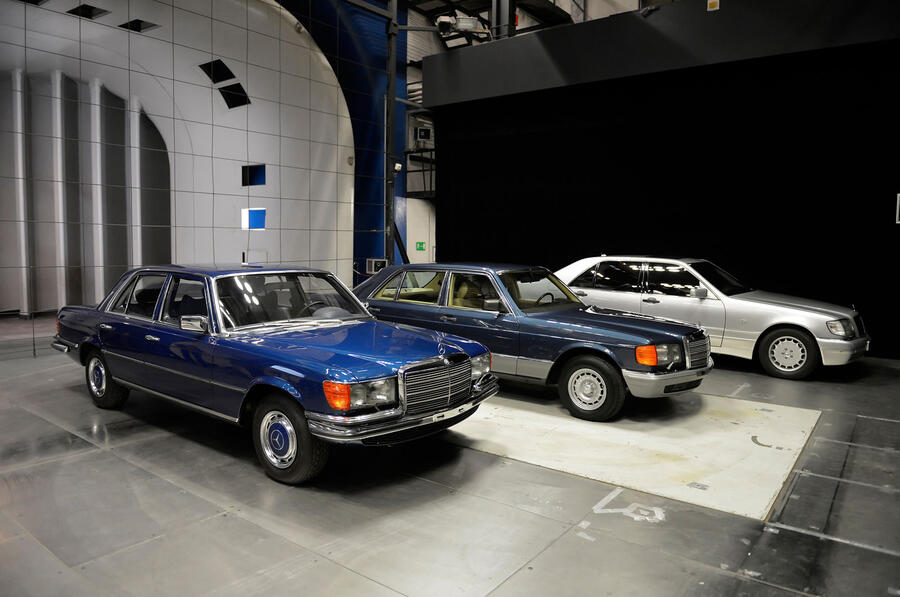 In 1965, Mercedes made a clean break from its 'New Generation' medium saloons and came up with a large, imposing and elegantly styled vehicle for the better off. The W108/109 was designed by Paul Bracq and, though not officially the S-Class, this is where it all began.