After setting a new outright record on the 12.42-mile Pikes Peak hillclimb last year, the electric Volkswagen ID R already sat atop one very big mountain. Which left the question: what next?
For VW, the answer was simple: showcase the electric car's potential on the proving ground of choice for all car firms, the 12.90-mile snaking ribbon of bumpy, undulating Tarmac that is the Nürburgring Nordschleife. Officially, the goal was to break the 6min 45.90sec electric car lap record. In truth, that was never really in doubt. This was about pushing that electric record as far as it would go.
The previous mark was set by the Nio EP9 which, while producing 1341bhp from four electric motors, was still a production-based car that could be made road legal. The ID R is a pure-bred competition car, developed by one of the world's largest manufacturers. On its first run – a practice lap – it smashed the Nio's record. By 20 seconds.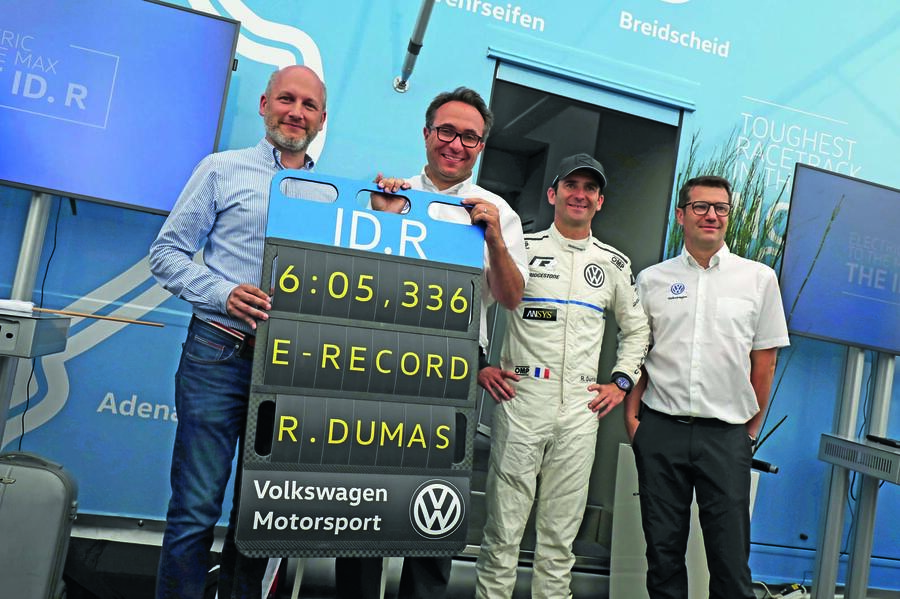 Volkswagen ID R smashes electric Nurburgring record - with video
With a 'mere' 671bhp from two electric motors, one on each axle providing four-wheel drive, the ID R isn't the most powerful EV developed – but VW's philosophy isn't on outright power, rather ensuring it has full power throughout a run.
Fortuitously, at 12.42 and 12.90 miles respectively, Pikes Peak and the Nürburgring are a similar length, so VW retained the same lithium ion battery design, featuring eight 56-cell modules, split into two blocks (VW remains coy on the energy capacity of the batteries).