Lando Norris isn't like most teenagers. Ask him a question and you'll receive a thought-out, considered answer, delivered with an eloquence that belies his age – until you get the 19-year-old onto the right topic, that is. Ask him to recall the first time he drove a Formula 1 car and his eyes light up with glee.
"It's mind-blowing," he says. "You see it on TV, but it always looks so easy. People just do not realise how hard it is, how quickly things come at you. You just don't feel like you'll stop accelerating, you're going 'woooah, this doesn't stop'. Then suddenly you have this massive brake, and the car stops suddenly. Your mind has to take a second to keep up with what's just happened, then you turn, accelerate and it all happens again. It's quite insane."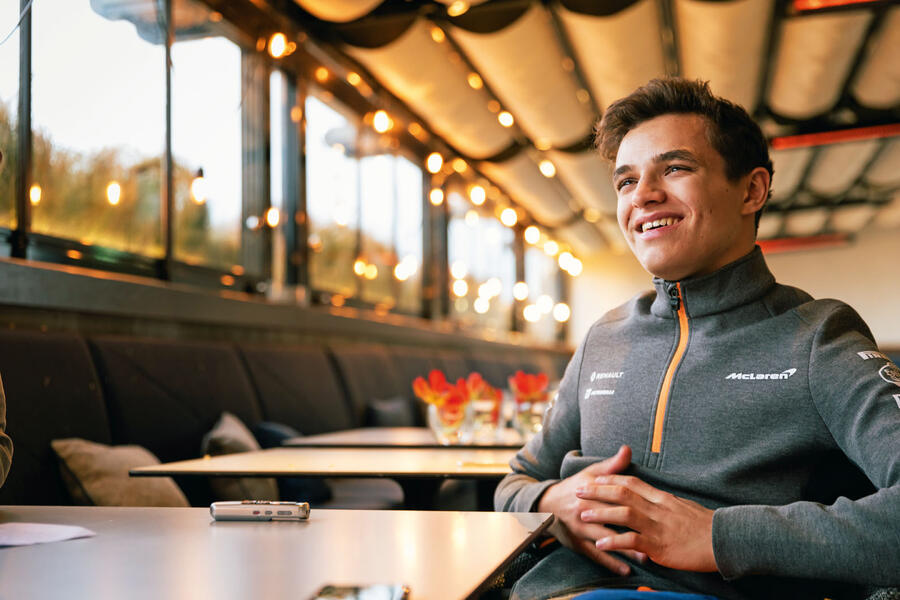 Norris, of course, isn't like most teenagers. Most teenagers can only dream of driving an F1 car. Norris gets to race one – for the storied McLaren team. When he started the Australian Grand Prix, Norris became the fourth-youngest driver to take part in an F1 race and the youngest-ever Brit, breaking the record set by the then-20-year-old Jenson Button in 2000.
Not that Somerset-born Norris is bothered by that bit of British F1 history. "It's not something I've tended to think about, it's just something that comes with it," he says, with a nonchalant shrug that suggests racing in F1 at the age of 19 is barely noteworthy. "It's an achievement, and I've got to be proud of it. But my aim is not to be the youngest British F1 driver: it's to win races and championships."
Still, Norris admits his rapid rise is a touch surreal. "It's not long ago I was getting up at stupid o'clock to watch the Australian Grand Prix, thinking 'one day I want to do that'," he says. "Then you think how far away it is – and suddenly, I'm here. At the same time, I think of it gradually. I've taken my time to go through karting and the junior categories."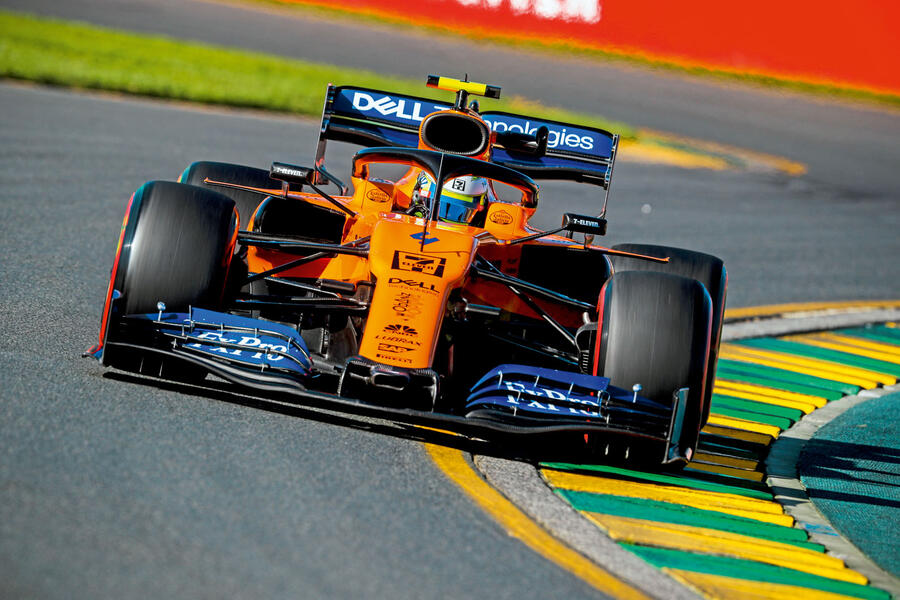 'Gradually' is a relative concept here. Norris started karting in 2008, with his career culminating when he won the world championship in 2014. That year he also made his car-racing debut in the Ginetta Junior series.