Good off-season, Herr Vettel? Only his kith and kin could tell you the truth. But from this distance, it's easy to imagine Ferrari's number one driver battling a demon or two during the bleak mid-winter.
The string of mistakes committed by Sebastian last season spiralled into a personal nightmare for the once imperious four-time world champion. Vettel didn't suddenly become a poor racing driver. Indeed, victories in Melbourne, Bahrain, Montréal, Silverstone and Spa were all straight from his already bulging top drawer. But in between he made some terrible blunders, skidding off from the lead at a damp Hockenheim in front of his home crowd surely the most cringe-inducing.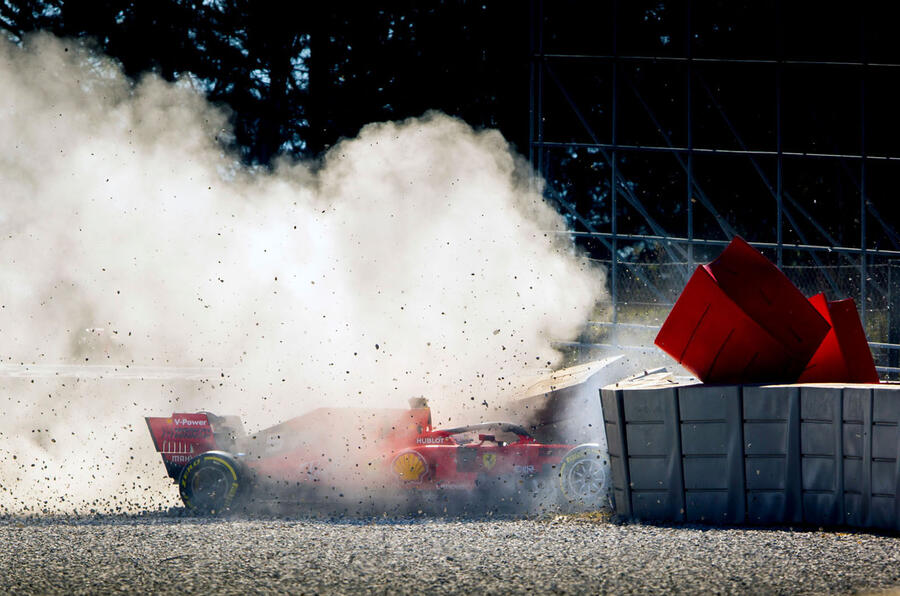 That's why, at still only 31 years old, the man who became the youngest-ever world champion at just 23 could potentially be facing F1 oblivion. Right now, ahead of this term's first race in Melbourne on Sunday, it's the sport's most diverting narrative thread: Vettel is driving for his career. How has it come to this?
The Ferrari factor is significant. After years of misfires, the team finally handed him the fastest car on the grid last year – but it lacked the nous to use it. Vettel cut a lonely figure at times, too often leading from the cockpit on crucial decisions that should have been called from leaders on the pit wall.