The acutely brief brief from editor Tisshaw arrived in August. "Christmas tree road trip, v2.0. Different car, different tree, different route. Will leave you to sort."
Last year's festive foliage was delivered from a hillside in Argyll to the Autocar office in Twickenham atop Aston Martin's athletic bruiser of a GT, the DB11 V12, which devoured its task as does a local council woodchipper on the 13th day of Christmas. Choosing a different route would be easy, and a different tree was a given because 2017's might well have become pages of Autocar magazine.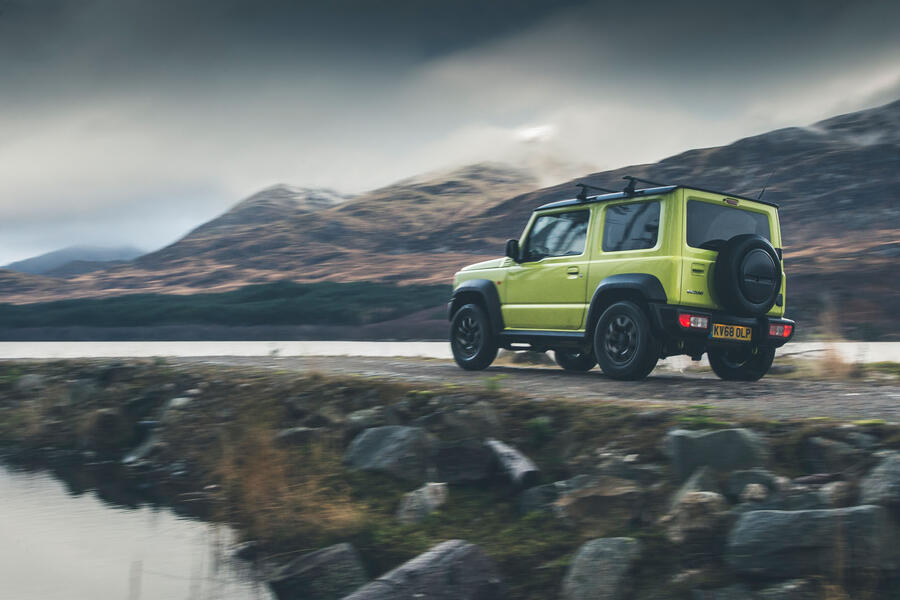 But what could trump the Aston? This time, off-road skills would be helpful so we could source our tree from a wilder spot, and 2018 had delivered some fascinating new high-riding, all-paw contenders: Urus, Cullinan, new G63 and I-Pace, to name a few. Ultimately, the choice was simple, and it didn't hail from Sant'Agata, Goodwood, Affalterbach or Whitley, but from Kosai, Shizuoka Prefecture, which has produced a budget car to draw more affection than any of those pricey and aspirational machines. Yes, our hero's name is Jimny.
The fourth generation of Suzuki's min pin of a 4x4 has united motoring journos in lustfulness more than would the prospect of a complimentary branded fleece. It's a genuine performer on the rough stuff and brings enough visual charm and value for money for most to overlook its inevitable on-road compromises. But how would it fare over more than 500 miles of mud, rock and Tarmac – and with its own length in Christmas tree strapped to its roof?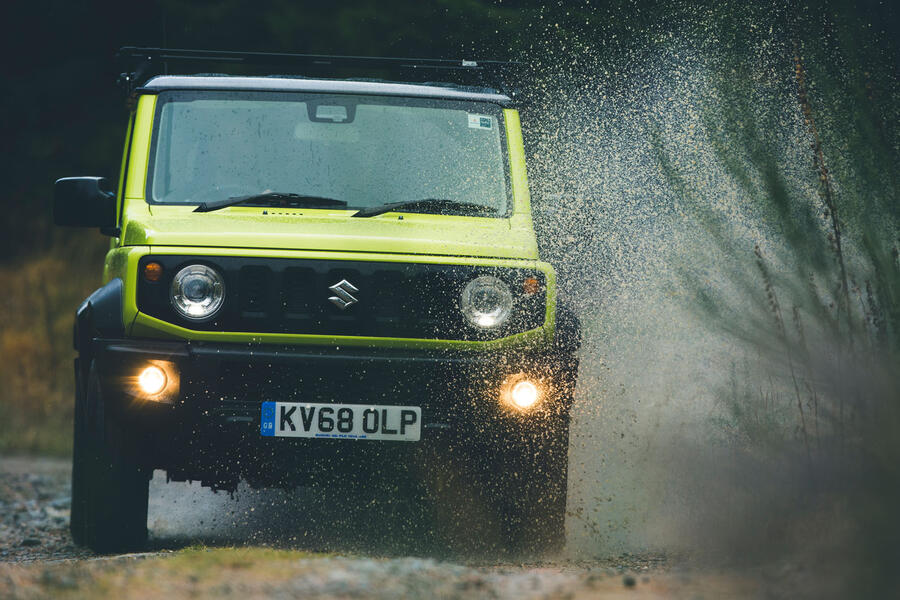 Cometh the hour, cometh the man named Ian. Owner of Highland All Terrain (see 4x4toursscotland.com), Ian Brown could not be better suited to kick-start our mission. He's a former tree surgeon who now provides off-road training and tours across Scotland. Brown has offered to lead us into the wilds from his base at Kinloch Laggan in Cairngorms National Park in search of a seasonal shrub to carry south.
We follow his Land Rover Defender 110 off the blacktop and onto a potholed, gravelly track – our pairing a quadrate goose and gosling shuffling along between towering, ancient evergreens, mossy banks and bright orange pine straw. The greenery thins to reveal Loch Laggan and the snow-dusted Munros that surround it, and we engage four-wheel drive for the first time to recce a little beach by the loch.