"Peace on earth and goodwill to all men," they say at this time of year.
And both peace and goodwill are sentiments celebrated annually when the city of Oslo donates a giant Christmas tree to London in recognition of our country's efforts during World War 2. This year we're celebrating that enduring tradition with a delivery of our own, transporting a Christmas tree the length of the country from Scotland's west coast to the Autocar offices in London, bringing joy and festive merriment to the editorial team.
Aston Martin DB11 review
And what greater freighter for the task than our favourite British grand tourer, the Aston Martin DB11? It should provide some back-road thrills up north, then devour the motorway miles on the home run. Along the way, we'll stop by Immingham Docks in Lincolnshire to see how the professionals do it as the big tree from Norway gets loaded up before heading south. Even without the detours and general wombling involved in photographing such road trips, that's a respectable 550-mile journey.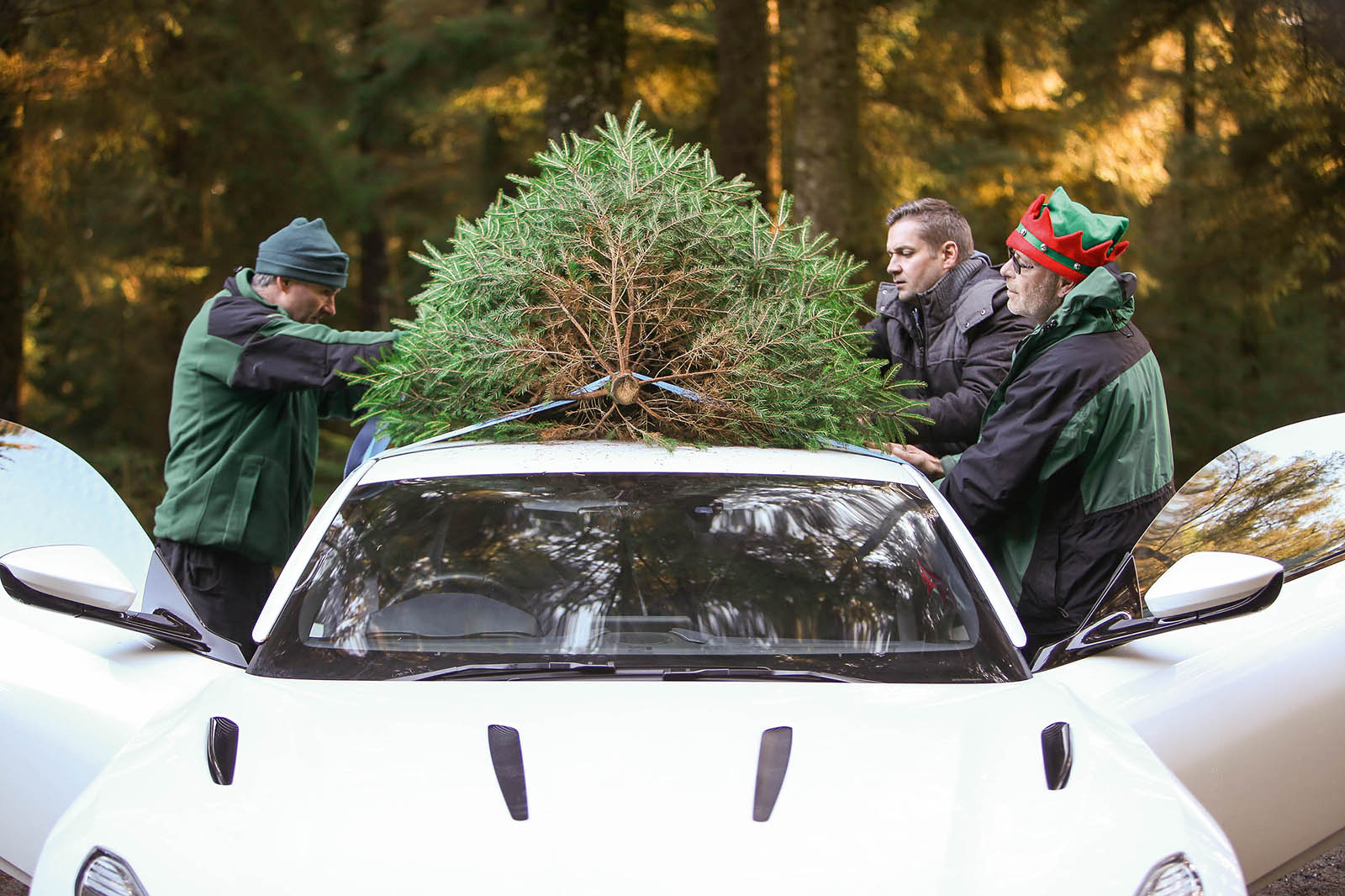 I know what you're thinking, though: the DB11 only has a 270-litre boot – sapling territory at best – and Aston isn't in the habit of selling roof racks. Online reviews of aftermarket 'soft' racks bear unwelcome titles such as "Stitching split" and "Kayak skidded down road", so those are out, too. But with protective film on the roof, £20 worth of ratchet straps from Screwfix and some padding, we're ready for action.
We begin at Argyll Forest Park's Glenbranter Estate, first leased to the Forestry Commission Scotland by chief gloaming-roamer Sir Harry Lauder. We're met by visitor services manager Sue Morris, who invites us to follow tree-wise men Andy Kerr and Stevie Cooper in search of our star conifer.