In a makeshift office at the Bahrain International Circuit, Stefano Domenicali takes a moment to reflect on what for him will be a significant anniversary. "Time is going very fast, but that's good," says the ebullient 53-year-old. "If time is going slowly, there's something wrong."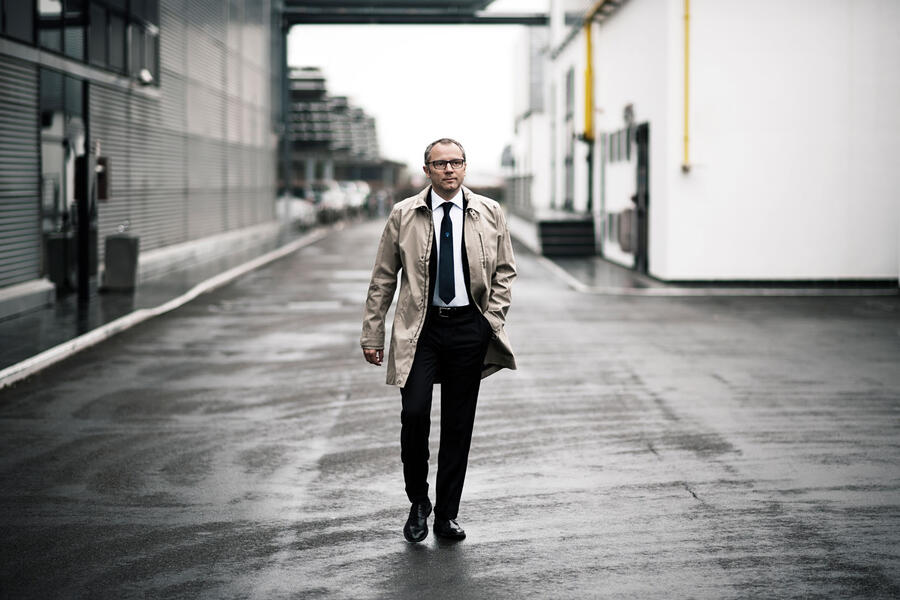 This Middle Eastern circuit's tree-lined paddock and the nine-storey Sakhir Tower that dominates the local skyline will be more familiar to Domenicali than to any of the travelling press corps or the dozens of visiting support staff. The grand prix track is hosting the media launch of the new Lamborghini Huracán Evo and, in his role as president and CEO of Automobili Lamborghini, Domenicali is here to present his company's newest supercar to the world's automotive press. By the end of this month, Domenicali will have held his position for three years.
The Italian – whose forthcoming and easy-going nature seems to be at odds with the archetype of a hard-nosed, grey-suited automotive industry executive – has been driven through the circuit's gates many times before, but always while wearing the scarlet red uniform of the Ferrari Formula 1 team. Between the end of 2007 and 2014, he served as its team principal. His memories of this Bahrain circuit from the early years will include dominant one-two race wins in 2008 and 2010, but just as those victories in the desert dried up during the second half of his seven-year stint at the helm of the Scuderia, so too did the world championship titles. In April 2014, Domenicali fell on his sword and announced his resignation – moments before, one imagines, he was shown the door.
Following a brief spell at Audi, Domenicali was appointed CEO by Lamborghini early in 2016. While history shows Lamborghini's fortunes soared following his arrival, Domenicali would be the first to point out the framework that underpinned the renaissance had been put in place long before his appointment. Nonetheless, having sold 3245 cars globally in the year before Domenicali first set foot in Sant'Agata, Lamborghini last year posted record annual sales figures, moving 5750 cars.
So it is no longer the case that the role of president and CEO of Automobili Lamborghini is a palliative one, because although this brand has peered over the edge and into oblivion countless times during its 56-year history, today Lamborghini is alive and kicking. Instead, Domenicali is tasked with expanding sales even further and with introducing new models, making the company he oversees today a thorn in the side of the one he left five years ago.