Even before Covid-19 brought production lines to a standstill, the British car industry was having a tough time. A combination of technical upheaval, political quarrelling, economic uncertainty and falling sales has been hitting hard. Investment has dwindled. Jobs have been lost. Factories are being closed.
All of that makes this particular story about our car industry unusual. Because, although it's set against the backdrop of uncertainty caused by Brexit and many other factors, this is a good news story. It's a good news story about a factory that has received major investment, increased production and shown that British manufacturing is as good as any in the world. In an industry in tumult, this factory has remained as calm as a Japanese zen garden. Except it's in Derbyshire.
Toyota Motor Manufacturing UK opened in Burnaston in December 1992 and began building the Carina E. Since then, it has produced various generations of the Avensis, Corolla and Auris – solid, if uninspired, cars that kept the production line humming but don't exactly add up to the finest manufacturing legacy.
However, the Auris was replaced last year by the new Corolla, a refreshed, rejuvenated machine that has proven a big success. While total UK car manufacturing output fell by 14.2% in 2019, production at Burnaston rose by 14.7%, with 148,106 Corollas rolling off its lines.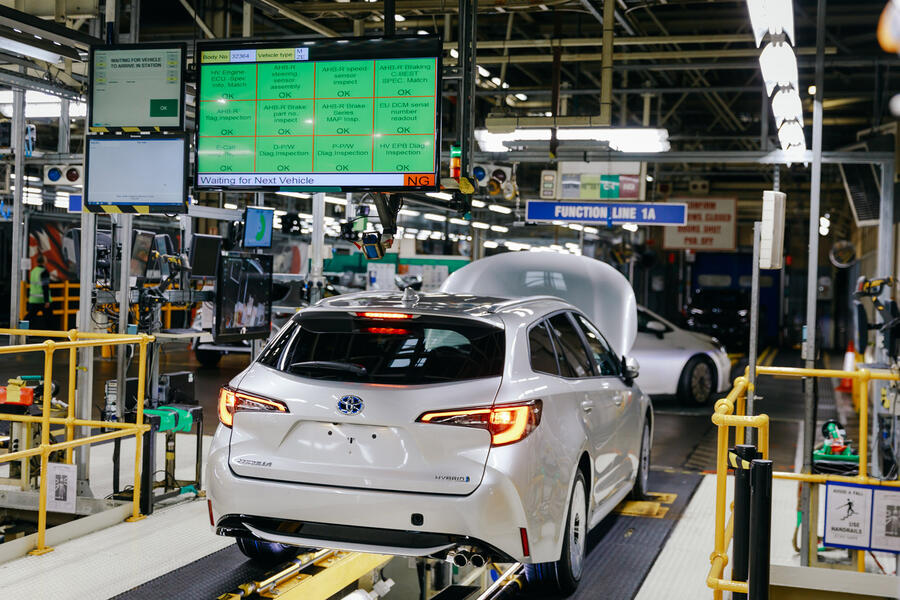 That figure is unlikely to be maintained in 2020. At the time of writing, production at the Toyota factory was, as with every major plant in the UK and most worldwide, suspended. But the impact of that will be judged later. For now, let's focus on the good news story.
Besides, when Autocar visited Burnaston in early March, social distancing had extended only to not shaking hands and standing farther apart than usual. Production was still in full flow, with 2600 staff working two shifts per day to make a new Corolla every 89 seconds.