In the end, nobody dissented. From the first few drives on the morning of day one, it was an obvious front runner.
What surprised those who had driven a Porsche 911 GT3 already was how well this car dealt with badly surfaced, heavily cambered roads with if not comfort then a deal more compliance than they expected. Its steering was uncorrupted. Its feedback was precise. And while today's 911 is bigger than it used to be, it still felt more nimble and easily placed than, say, the Lamborghini Huracán or Ferrari SF90 – cars that felt like its natural rivals.
In truth, it's not quite like those. Its engine is an event, just like them, but it is how it develops its power, rather than the quantity of it, that impresses. And on circuit, while it is extremely rapid, much, much more impressive is how that power lets you exploit one of the most fantastically well-balanced 911s there has ever been. This car lets you drive it precisely or yobbishly and seems to love it either way. Nobody who drove it thought anything else: the Porsche 911 GT3 is a superb driver's car. Easily the best on test this year.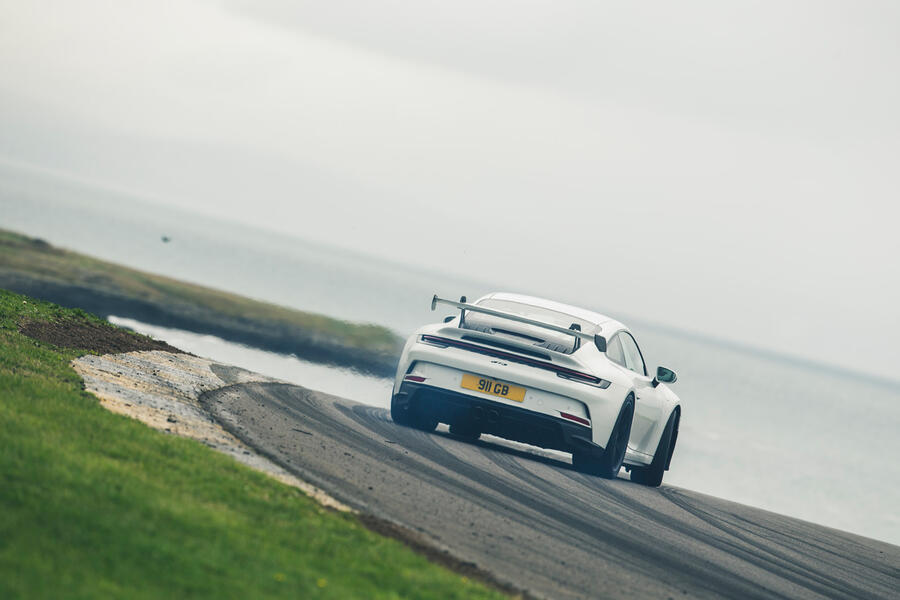 The lap times