Car versus bike. You'll have read it before and you'll read it again, but it's worth reading this one too.
Think of it as a state of the nation address. An opinion poll. An update from an ongoing fixture. The latest score from a match that has been taking place for about 100 years and will carry on for another century or more.
Video: Audi R8 vs Ducati Panigale V4 superbike drag race
Today's premise is a pretty straightforward one. They're two fast vehicles in a straight-line drag test. Supercar versus superbike, but the quickest 'everyday' vehicles from, if you squint a bit, the same manufacturer, Audi, which has a controlling stake in Ducati.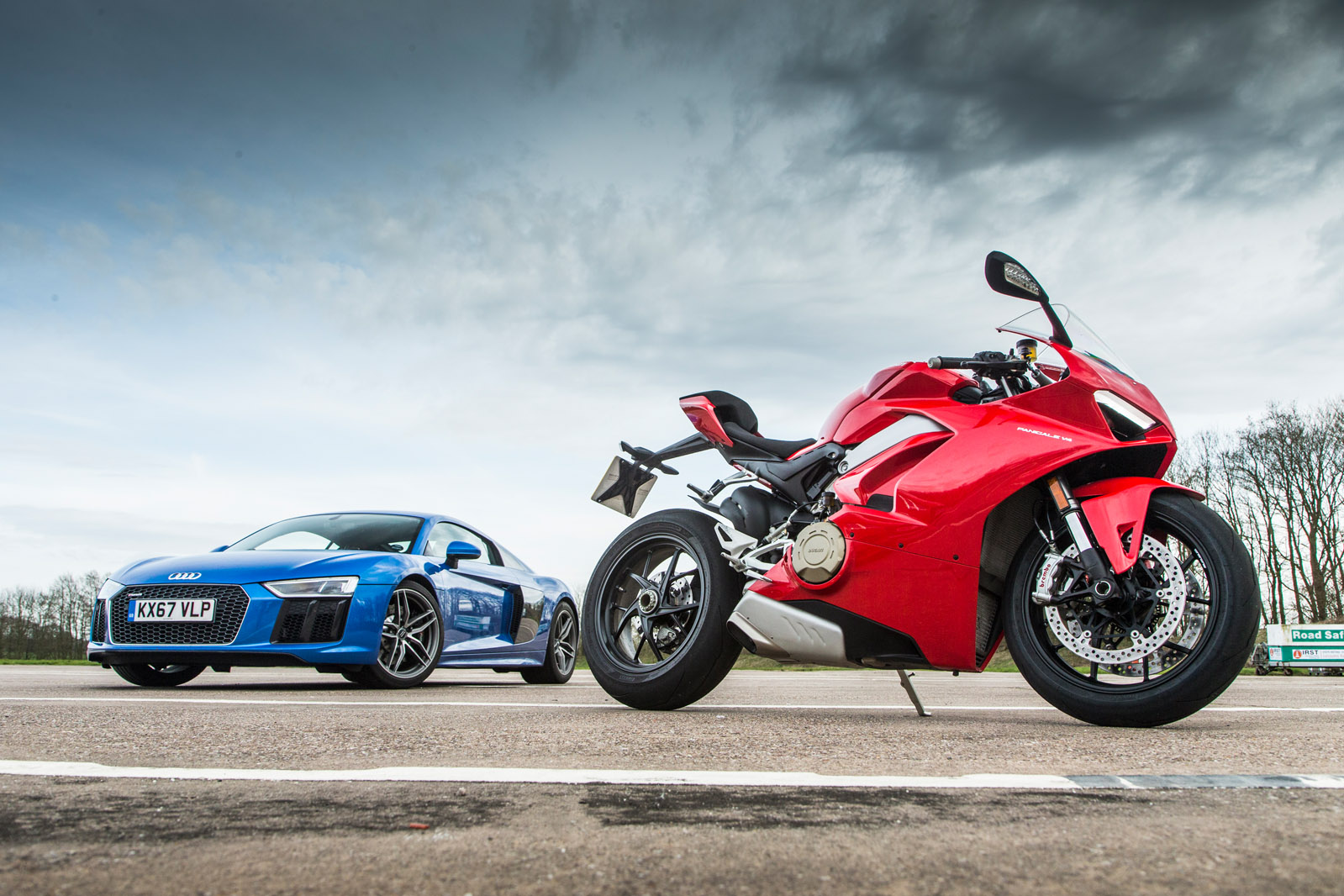 Audi, then, provides the ordinary supercar, the R8. It has four-wheel drive, a naturally aspirated V10 engine in its middle, a dual-clutch automatic gearbox and launch control, and it's the normal R8, not the Plus version. Thus, it has 533bhp and 397lb ft and costs £126,200.