The prospect of an empty racetrack and a sports car is an enticing combination, but there are some substantial catches to making first acquaintance with the 'Continuation' Aston Martin DB4 GT at Silverstone on a damp day in January.
The air temperature is a bracing six degrees, the greasy National Circuit hasn't had a wheel turned in anger upon it since before the Christmas break – and the American buyer of the prototype that I'm driving isn't going to want to find any extra patina when he takes delivery.
Continuation models are clearly now a thing, with the DB4 GT following Jaguar's decision to produce six new E-Type Lightweights, and having announced a similar run of nine XKSSs. But Aston's project is altogether more ambitious, with the run of 25 DB4 GTs built to the same specification as the original Lightweight justified as representing the balance of the 100 models Aston was meant to have built to take the car racing.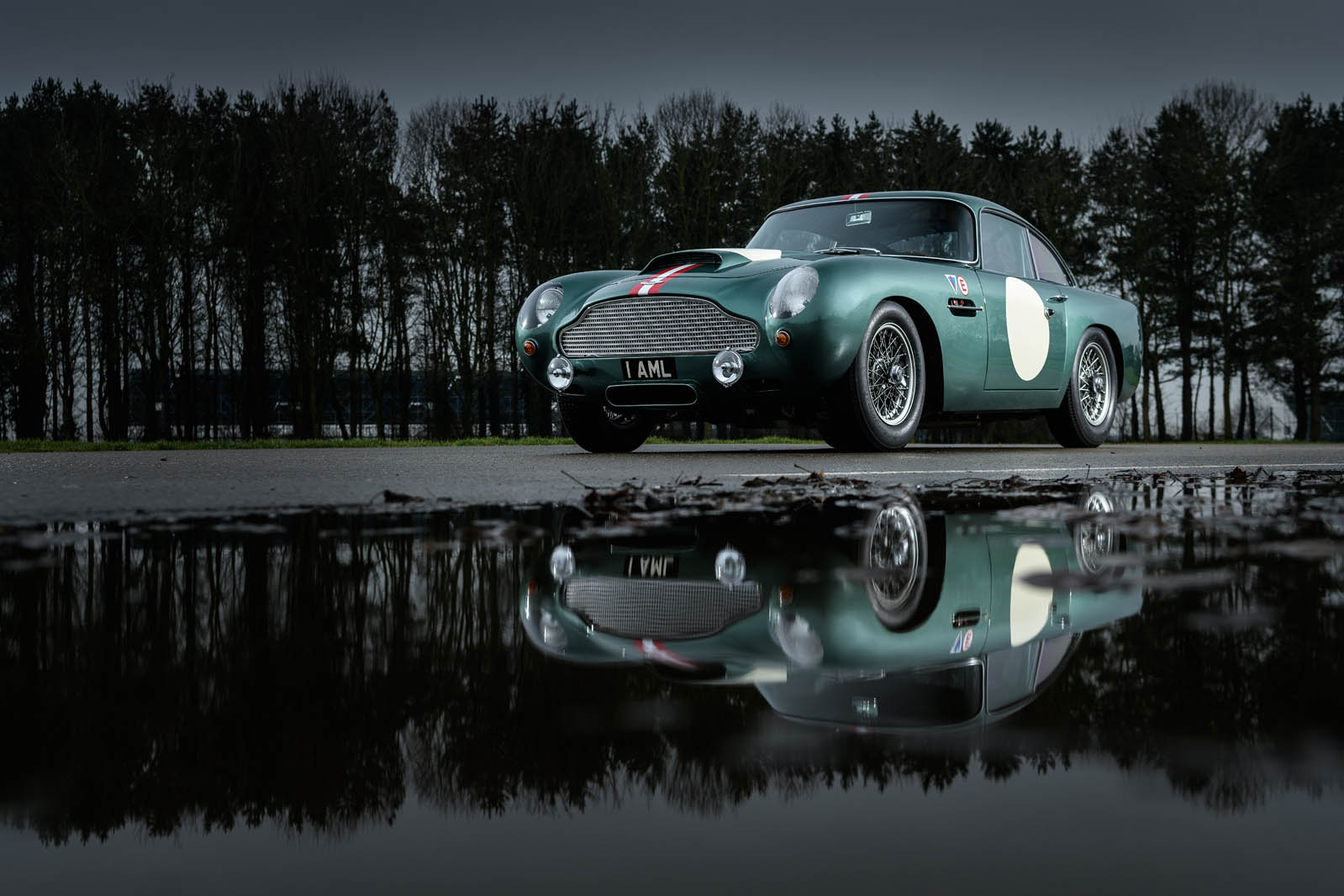 All have been sold, despite a price tag of £1.5 million before taxes and options.
Buyers are getting what is pretty much a clone of the original Lightweight GT, built using the same materials and techniques as the original, but with some subtle improvements as well. Aston Martin's Works division scanned several original DB4 GTs and used hundreds of blueprints to create plans for the new one. Some original suppliers were contracted to produce parts again, including Italian company Borrani for the wire wheels.
This research also uncovered flaws, with Paul Spires, Works' commercial director, admitting that the original DB4 GT chassis were all made with a slight kink that has been corrected. Tolerances are tighter, and the prototype's immaculate paint finish looks far crisper than the finish I suspect the original cars would have left the factory with. Spires reckons that Works has put about 4500 hours of effort into each car. That figure excludes the chassis and engine, which are built by suppliers.