It would be nice to think that McLaren's company car park in Woking might be full of tatty F1 mules, PCP-expired P1s and maybe something secret swathed in camouflage and powered by teabags.
The reality is actually rather more exciting, as Autocar finds out when we wait for the ladies and gentlemen of McLaren to arrive at work in their daily drives and weekend wheels.
"I have always liked pick-up trucks, so when the chance to buy a Ford 150 Harley Davidson came up, I took it," says Gavin Latham (job: final inspection), who introduces me to the least McLaren-like motor, which at least runs on LPG to make life slightly less expensive.
Another attention-grabbing Yank is a blue Ford Mustang GT convertible. Owner Gavin Dykes (lead engineer) says he "fell in love with the aggressive look and the rumble of the V8. The drop-top makes the five days of UK summer [he's from New Zealand] just that little bit more enjoyable."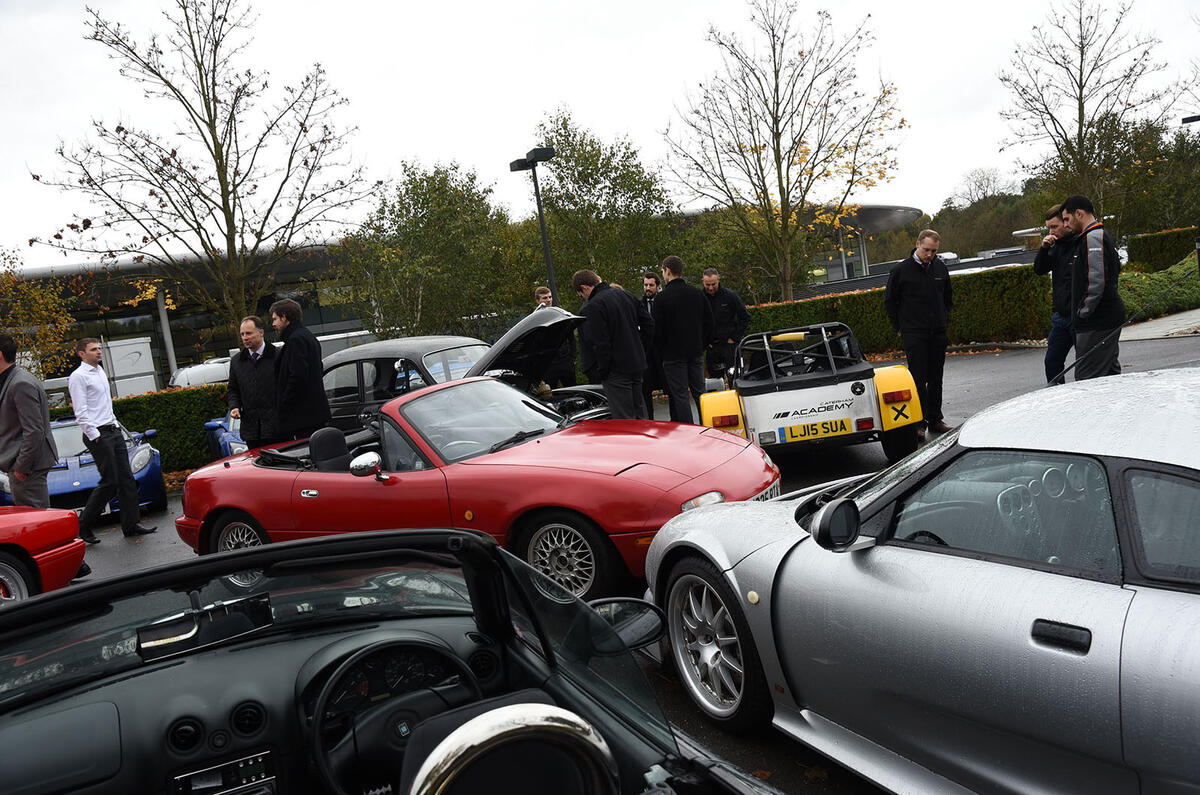 Just as I am recovering from seeing a truck and a 'Stang, I notice split-screen Vee Dubs. Three of them. Mike Trotman (functional lead quality) has a rather yellow camper that's pretty standard but lowered.
Merrill Burton (special operations workshop manager) has a pick-up that he "found rusting outside a garage in Italy and then rebuilt it into my cool wedding car".
Russell Hancox (project lead technician) has a 1966 bus, which was abandoned in Los Angeles. "Friends found a damaged shell in a scrapyard and then I remade it with subtle customised touches," he says.
Senior engineer Jason Savory's 1966 Ford Falcon wagon is a remarkable Aussie people-carrier. "It seats six and I bought it when I was in Australia 15 years ago. I shipped it back and use it for camping holidays and days out."