A revolutionary new independent suspension made up of flexible wishbones whose ability to bend replaces conventional springs and dampers is under development by a UK-based engineering consortium.
The system, claimed to save about 40% of a conventional double wishbone system's weight, is dubbed Lift, which stands for 'Lightweight Innovative Flexible Technology'. The project is part-funded by Innovate UK, the government agency which supports cutting- edge UK technology.
Williams reveals electric skateboard chassis
The consortium working
on Lift comprises Simpact, a Midlands-based computer- aided engineering specialist, Ariel Motor Company and the Warwick Manufacturing Group. The new suspension will be shown at the Cenex-LCV expo at the Millbrook Proving Ground on 6-7 September, using a display consisting of a modified Ariel Atom front suspension.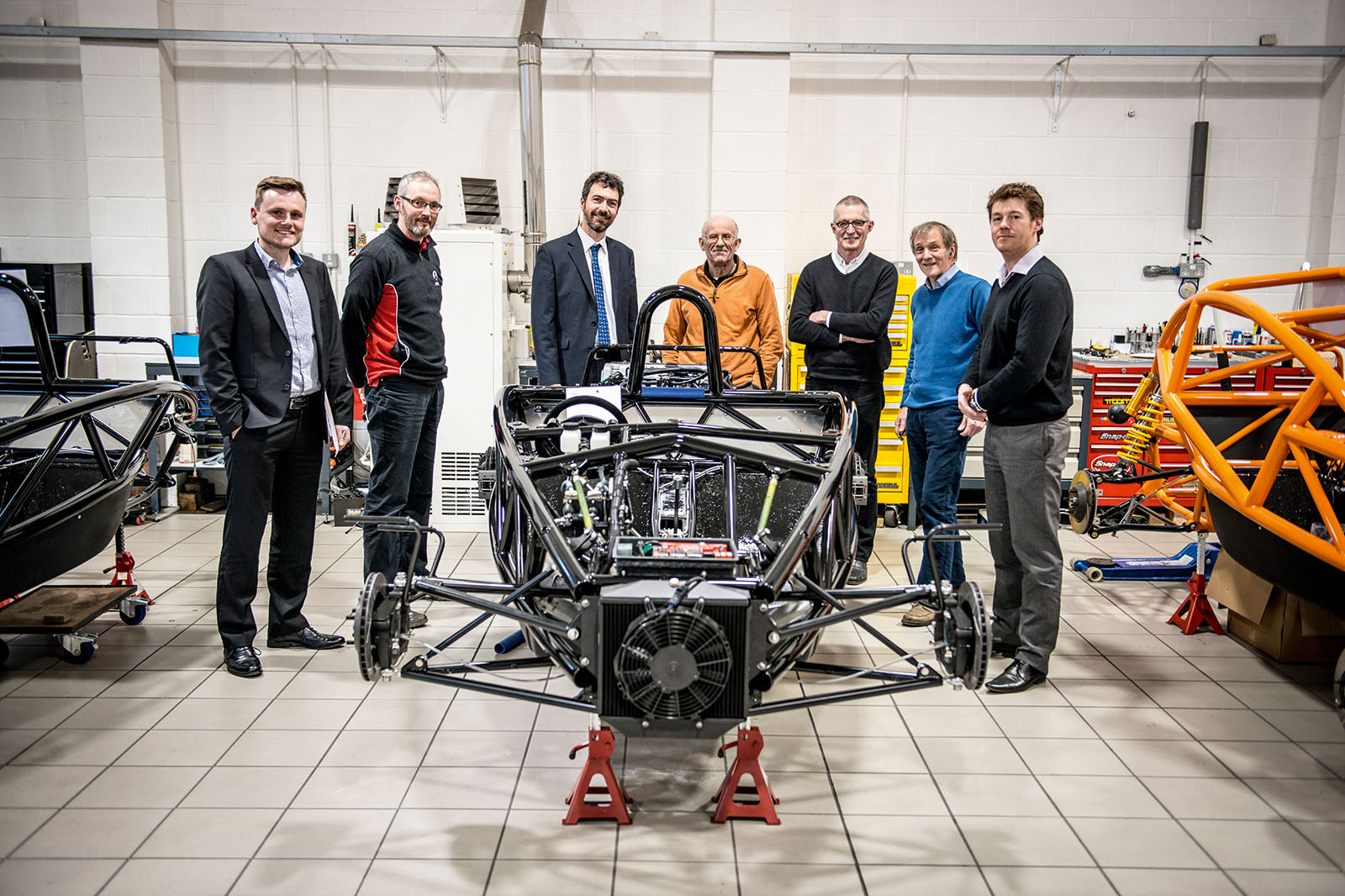 "The concept isn't difficult to understand," said Dirk Landheer, managing director of Simpact, which came up with the idea. "The flexible wishbones attach to the chassis and their internal structural design controls the wheel movement. However, suspension systems move in a variety of directions, not just up and down, so it's highly complex in detail. Only now that we have access to a great deal of computer power has it been possible to analyse and prove the system in all conditions."
Manufacturing the critical composite suspension arms
is also complex, explained Landheer. The parts need very careful hand lay-up at present, with the direction of the fibres and the wishbones' thickness very precisely controlled.
By applying dozens of sensors to the basic structure of a standard Atom, and using the University of Warwick's measuring apparatus to record the car's behaviour, the partners were able to gather large quantities of data about the basic functioning of a conventional suspension system and then apply it to the design of Lift.