British firm Ariel has unveiled what it believes will be the fastest-accelerating and most advanced supercar in history, a 1200bhp, four-wheel-drive electric two-seater with a revolutionary turbine range extender powertrain.
The vehicle, codenamed the P40, will be capable of 0-100mph in just 3.8sec, and is scheduled for production in 2020. The car, first reported by Autocar last month, has been revealed a the Low Carbon Vehicles event in Millbrook, Bedfordshire.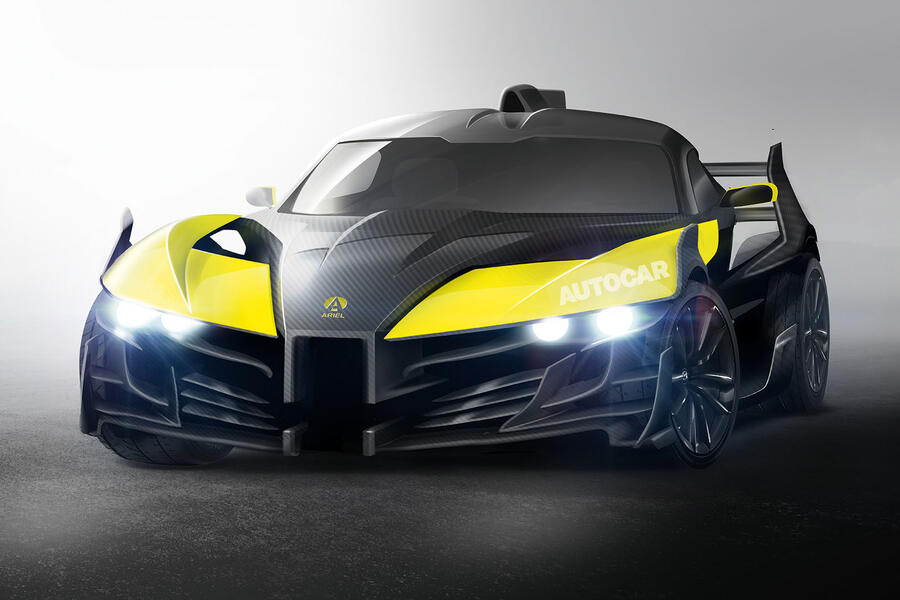 The chassis and powertrain of "tomorrow's supercar today", as Ariel puts it, is the result of a three-partner, three-year project supported by the government and will be revealed later this month at the Cenex Low-Carbon Vehicle (LCV) show at Millbrook Proving Ground.
Built on an aluminium monocoque chassis, the new Ariel is expected to weigh around 1600kg and to be clad with carbonfibre body panels, although the exterior shape is still in development.
The P40 is powered by four separate electric motors, each producing 295bhp. Each is fed from a centrally mounted, 42kWh liquid-cooled battery mounted at the car's base.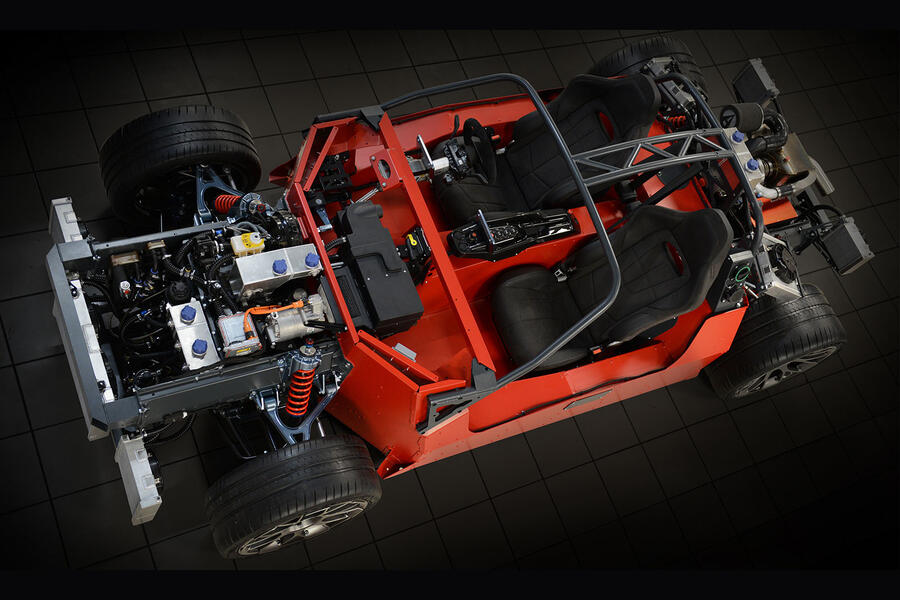 As well as the 4x4 model, Ariel is proposing a slightly simpler, slightly slower two-wheel-drive model with a 56kWh battery, itself the subject of a separate, earlier government-backed programme called Amplifii.