One of the best things about Gerry McGovern, Land Rover design chief and architect of the new Range Rover Velar, is the way he confronts burning questions without a second's hesitation.

We meet at London's Design Museum, where a few months ago, with help from various random celebs, McGovern unveiled the latest Range Rover, the mid-sized Velar. He didn't put it quite like this at the time, but there was a pervading feeling then – and it has persisted – that this was the McGovern team's best work yet and the boss's pride in it was obvious. Now we're back because the museum in Kensington is close to his London home, and he feels very comfortable here.
It's hot and McGovern has arrived late, piqued by a skirmish with a parking attendant. Under the circumstances, other interviewees would spend time tuning up, but within seconds, he's deeply into the controversy that inevitably follows the launch of a full-capability 4x4 much more likely to ply London's swankiest streets than the muddy hillsides that bred its forebears.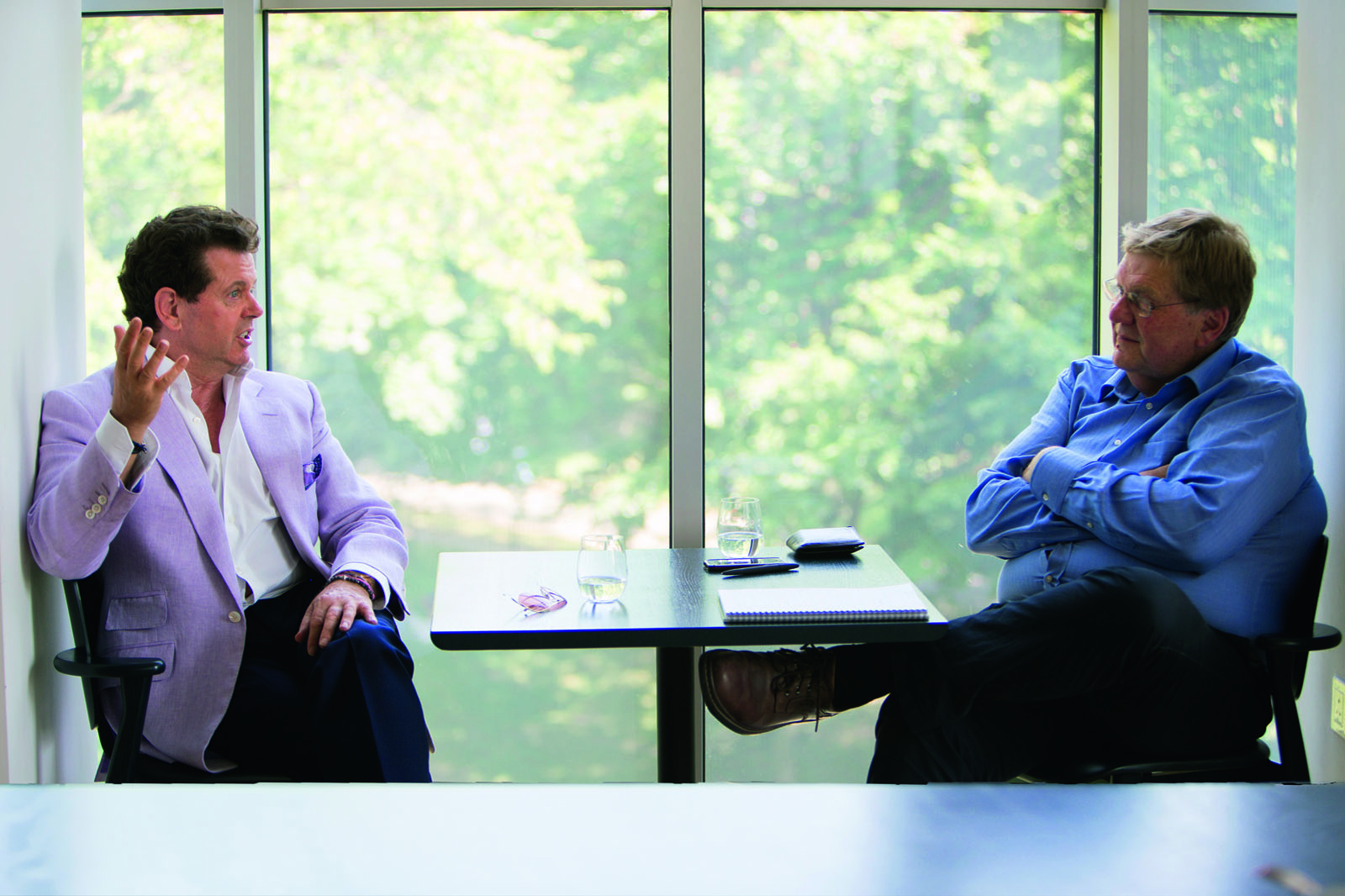 With his shameless and well-publicised interest in Savile Row suits, classic watches, challenging architecture and high-design furniture, and his even more outrageous decision to base his family in Chelsea rather than rural Warwickshire, where Jaguar Land Rover (JLR) is based, McGovern is already something of an antichrist for Land Rover traditionalists – or would be if his vehicles hadn't inconveniently propelled Land Rover to seven successive annual sales leaps, the latest of which is an 8% expansion to 434,583 cars. With plenty of evidence on his side, McGovern gets very serious about defending his London connections.
"Being here helps me connect well with our customers," he says. "I was in New Bond Street yesterday and there were Range Rovers everywhere. Seeing our customers and meeting some of them informs me about the standards they expect, especially the ones who are coming to the brand for the first time. We're not just selling to car lovers. We're dealing with customers who buy luxury in many forms – holidays, clothes, shoes, jewellery – and it has taken our business quite a long time to understand that. These people buy things that make them happy. Sure, they care about a Range Rover's engineering, but for many, that's the post-rationalisation bit."