There's something wrong with this aural picture. I'm seeing a Mazda MX-5 Mk1 but I seem to be hearing a Jaguar F-Type, rich V6 blare, exhaust crackles and all.
The MX-5, the world's most popular sports car breed, has always been a bundle of fun, but it has never been quite like this. What's going on?
After all, through the MX-5's 27 years and four generations, the factory has never built a really potent one. Never a turbocharger (except now, in Fiat's version, the 124 Spider), and never more than four cylinders.
A missed opportunity? No, the factory has always said. The sports car has always been about lightness, simplicity and balance, not brute force and mad speed. Yes, the tuning industry has said, and backed it up with numerous forced-induction conversions plus, in the US, some shoehorned-in V8s.
However, very few have gone the V6 route – making the MX-5 Rocketeer you see here something of a novelty. It's the brainchild of Bruce Southey: day job, a Ford 'user experience' engineer; previous life, a partner in Overfinch, which used to stuff huge engines in Range Rovers to great effect; hobby, designing interesting car stuff and making it work. Among previous projects was the engineering of the Bristol Fighter.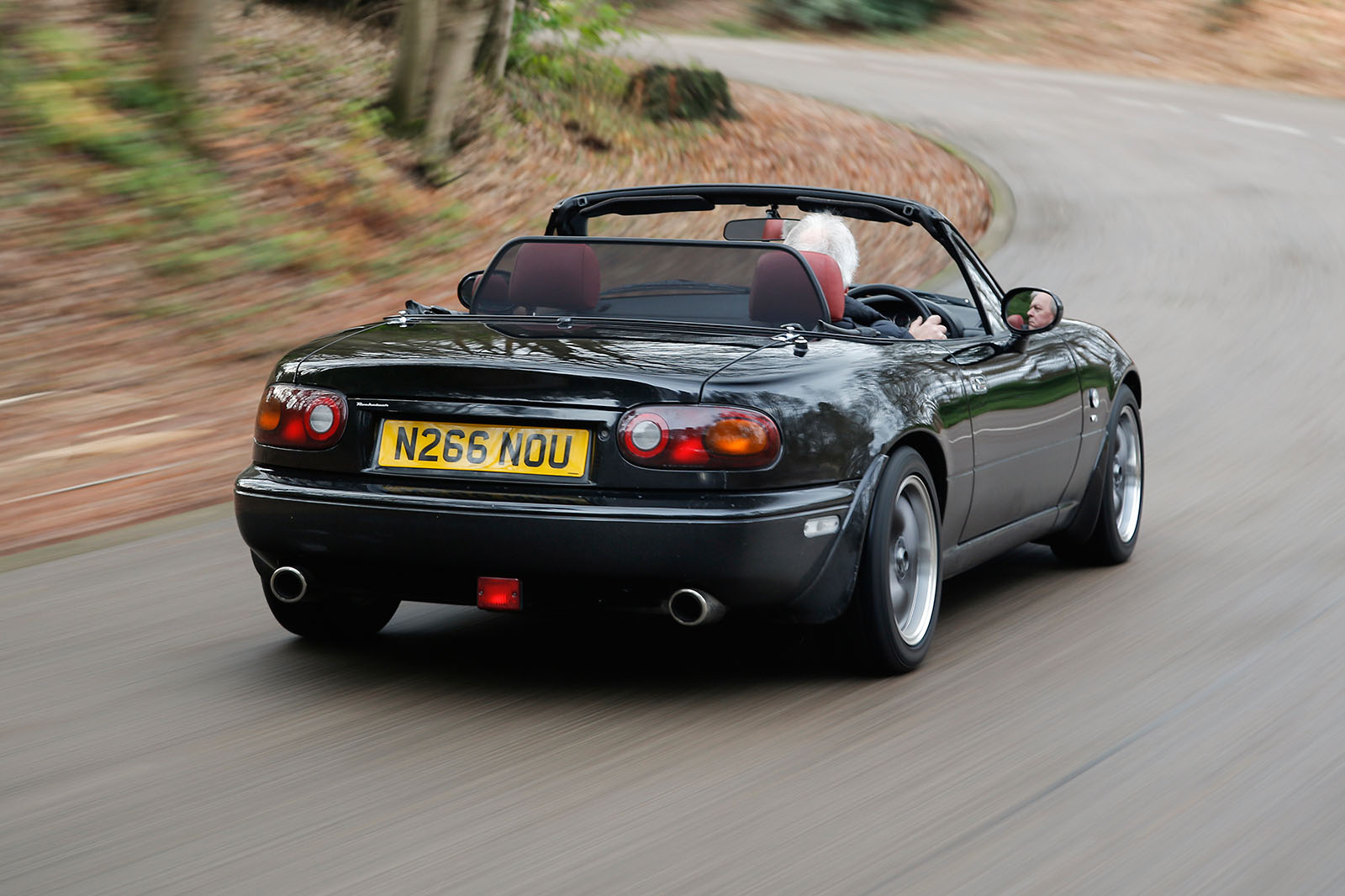 With an MX-5 in his garage that he wanted to make faster, Southey had a brainwave. "I love the MX-5," he says, "so I wanted to keep what it has – the agility, the immediate response – and give it more. So not a turbo, and not a V8, which might overpower it. Something like an Alfa V6, maybe? Then I stumbled upon this engine, and I realised it would be ideal."
This engine is the Jaguar variation of Ford's Duratec V6, in 3.0-litre guise with 24 valves and, as installed in an early 2000s S-Type, 240bhp. Related engines powered various X-Types and the Ford Mondeo ST24, but the S-Type version's longitudinal mounting makes it ideal for transplanting into the Mazda, as Southey's 3D scan of it soon proved.