The mid-noughties were a golden age for Audi.
In 2006 we had the B7 RS4, followed a year later by this, the Audi R8. The model was an immediate hit thanks to its low weight, rear mid-mounted 4.2-litre V8 and rear-biased quattro driveline. And, of course, the feeling that because it was bas ed on the Gallardo, it was a kind of Mondeo man's Lamborghini: useable, reliable and great to drive. Today, with used R8s starting within £5000 of the most expensive Mondeo Vignale, that impression is almost a reality.
But banish thoughts of sales reps and Ecoboost engines, because what we have in the two-seat R8 is bags of Technik and extremely rapid Vorsprung. How about 0-62mph in 4.6sec and a top speed of 187mph? That's the manual version, the pick of the first-gen line-up. The R tronic auto takes more getting used to.
The R8's body, chassis and double wishbone suspension are aluminium for lightness, although the car still tips the scales at 1565kg. The quattro system sends 70% of the car's 415bhp output to the rear wheels, the balance going to the fronts.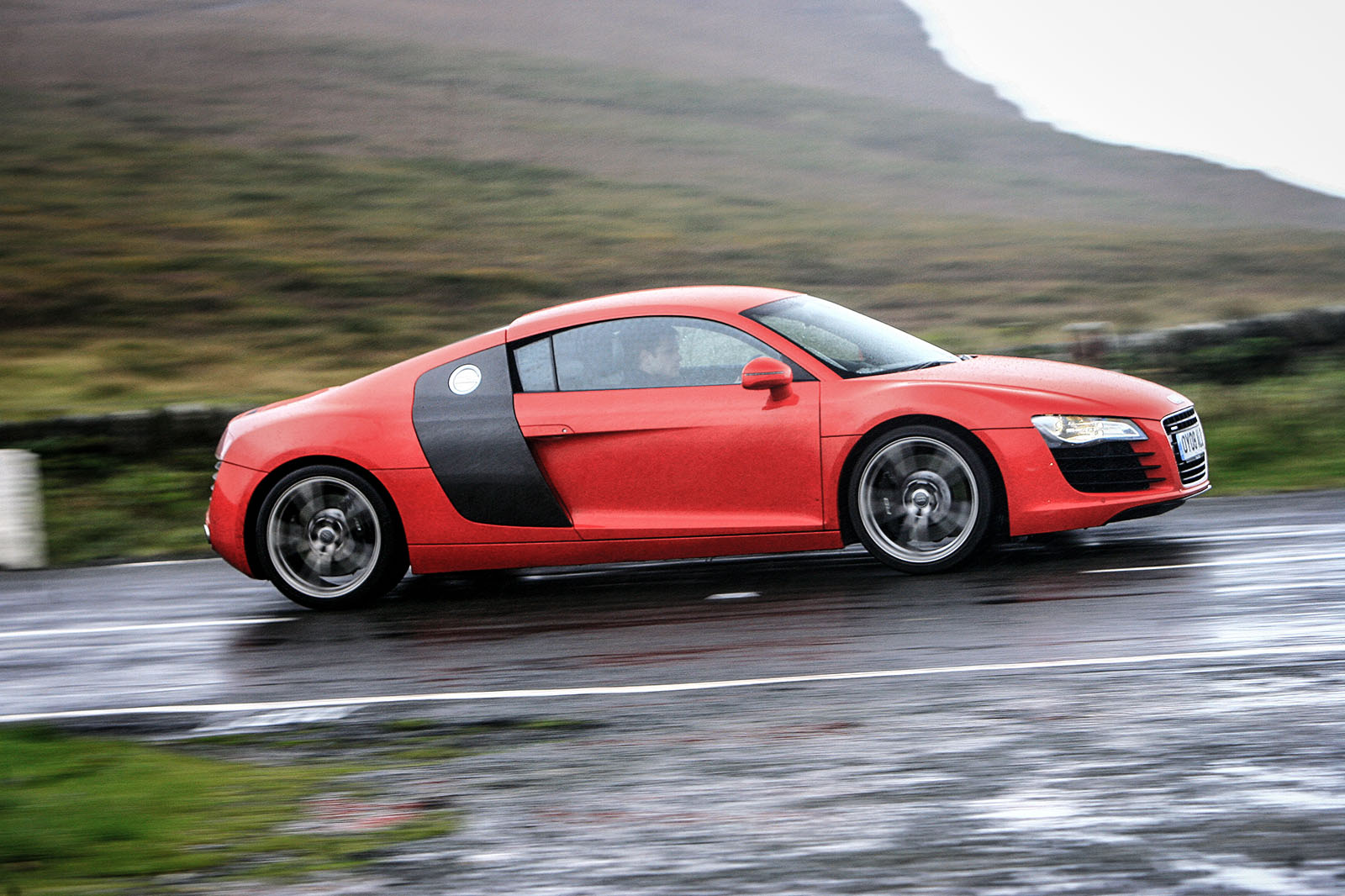 Standard equipment includes 19in alloys, xenon headlights and leather seats. Be wary of the optional magnetic ride system. There are enough reports of it failing expensively in later life to make the standard set-up the smarter choice.
In late 2008 Audi dipped its hands into Lamborghini's parts bin again and brought out the Gallardo's 5.2-litre V10, detuned to 517bhp. Thus fitted, the R8's 0-62mph sprint plunged to 3.9sec (for the manual version) and the top speed soared to 196mph. Magnetic ride suspension is standard, as are LED headlights. The R8 was having a ball, and to prove it, Audi raised the roof to create the V10 Spyder the following year. Next, in 2010, came the rare, stripped-out, 552bhp V10 GT coupé with R tronic automatic gearbox and a 0-62mph time of 3.6sec.