"He's done a cuckoo, this stick's full and that motor's a Billy Bridges!" Arthur Daley, eat your heart out: you haven't got anything on Purple Parking Gatwick, where the slang goes beyond reason, never mind rhyme.
In case you're wondering, a cuckoo is what they call an arriving customer who drives in the 'out', instead of the 'in'. A stick is what they call the hundreds of lines of cars parked by arrival date in the secure area. Billy Bridges is a section of the car park named after a local salvage yard, called GW&G Bridges Ltd, where customers' cars that arrived with a flat tyre or a smashed windscreen await repair before the owner returns. That said, sometimes they have to give Billy a ring…
"One young lady parked her old Ford Ka here, flew abroad, got a job and never came back," says general manager Garry Glover. "We tracked her down, but she told us we could keep the car. We hung on to it for 18 months and then got Billy to scrap it."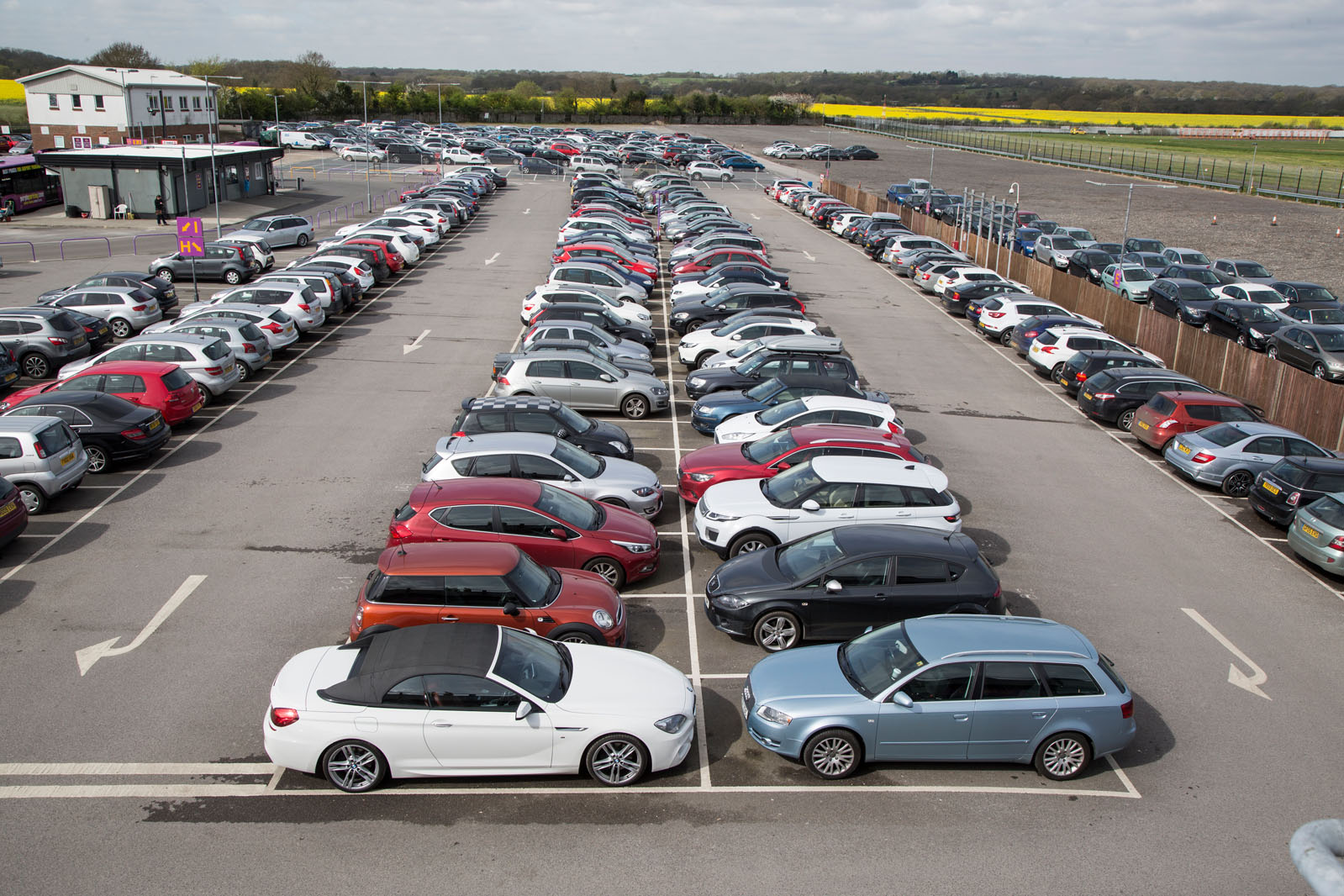 On a more sombre note, customers may take a turn for the worse on their hols and never reclaim their car. In that case, there's a lot of work to be done establishing the legal right of a friend or relative to collect it.
Purple Parking Gatwick, located on the south side of the airport, can accommodate up to 3200 cars and deals with around 70 arrivals every hour in peak season. More than 280,000 cars and almost 900,000 people pass through each year. It's a hands-on operation requiring an army of permanent staff, 24/7/365. You turn up, give them your key and catch a shuttle bus to your terminal while they park your car in a safe and secure area – on site.
That last bit is important. Every summer, the newspapers are filled with tales of rogue operators parking customers' cars in supermarket car parks or on housing estates. Last year, police warned people flying from Gatwick to be wary of leaving their cars with 'cowboy' parking firms after 1000 vehicles were discovered parked up to their axles in mud in a field close to the airport.