At 26 feet, it's easily longer than a stretched Rolls-Royce Phantom, and weighing three tonnes, it's heavier too. It's powered by a rear mid-mounted Ford Coyote 5.0-litre V8 that breathes through 25 pipes and exhausts through 31, and which is topped by a giant tourbillon, an escapement device originating in watches and composed of moving gears in a rotating cage. 
The frame of the vehicle is made from tubular stainless steel and the suspension components are fashioned from alloy. The elaborate tubing and casting work obscures the fact that much of what you see is functional. 
Its two enormous front wheels feature mudguards created from pieces of cast steel arranged to look like a dragon's scales. The open 'cabin' has seats for two passengers, one on each side of the driver, and behind them, two more.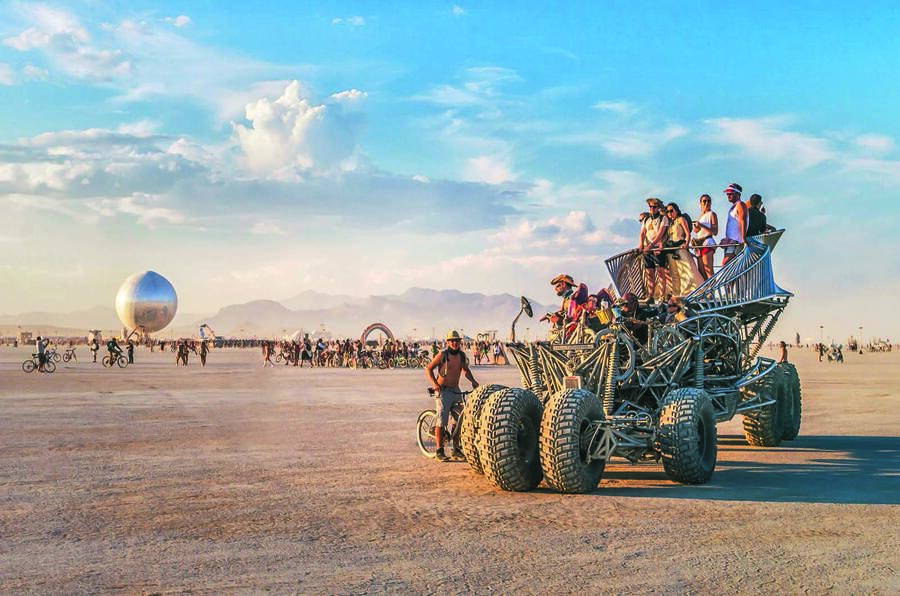 It's called the Valyrian Steel and is the work of Henry Chang, 56, a musician, sculptor, designer and self-taught mechanical engineer living where else but in Las Vegas, the entertainment city of the world. 
It's from there that he Skypes me at one in the morning, his time. 
"I'm in my workshop," he tells me. "I don't sleep well; ideas are constantly whirling inside my head." 
He flips his phone camera to give me a guided tour of his den, a large garage where the Valyrian Steel sits alongside a second, even larger and more outrageous-looking vehicle, also made of tubular steel and called the Flux Capacitor. The former is inspired by Game of Thrones, the latter by Back to the Future. You get the idea…