In this age of digital cameras, mobile phone photography and Instagram, what role the humble artist with his paints and brushes?
Study Martin Tomlinson's motorsport paintings and the answer stares right back at you. No Photoshop trickery here – just skill and talent laid bare in paint.
Take his picture of Mike Hawthorn pitting his Ferrari Squalo 555. The overhead perspective places you right on top of the action. You can feel the heat of the engine.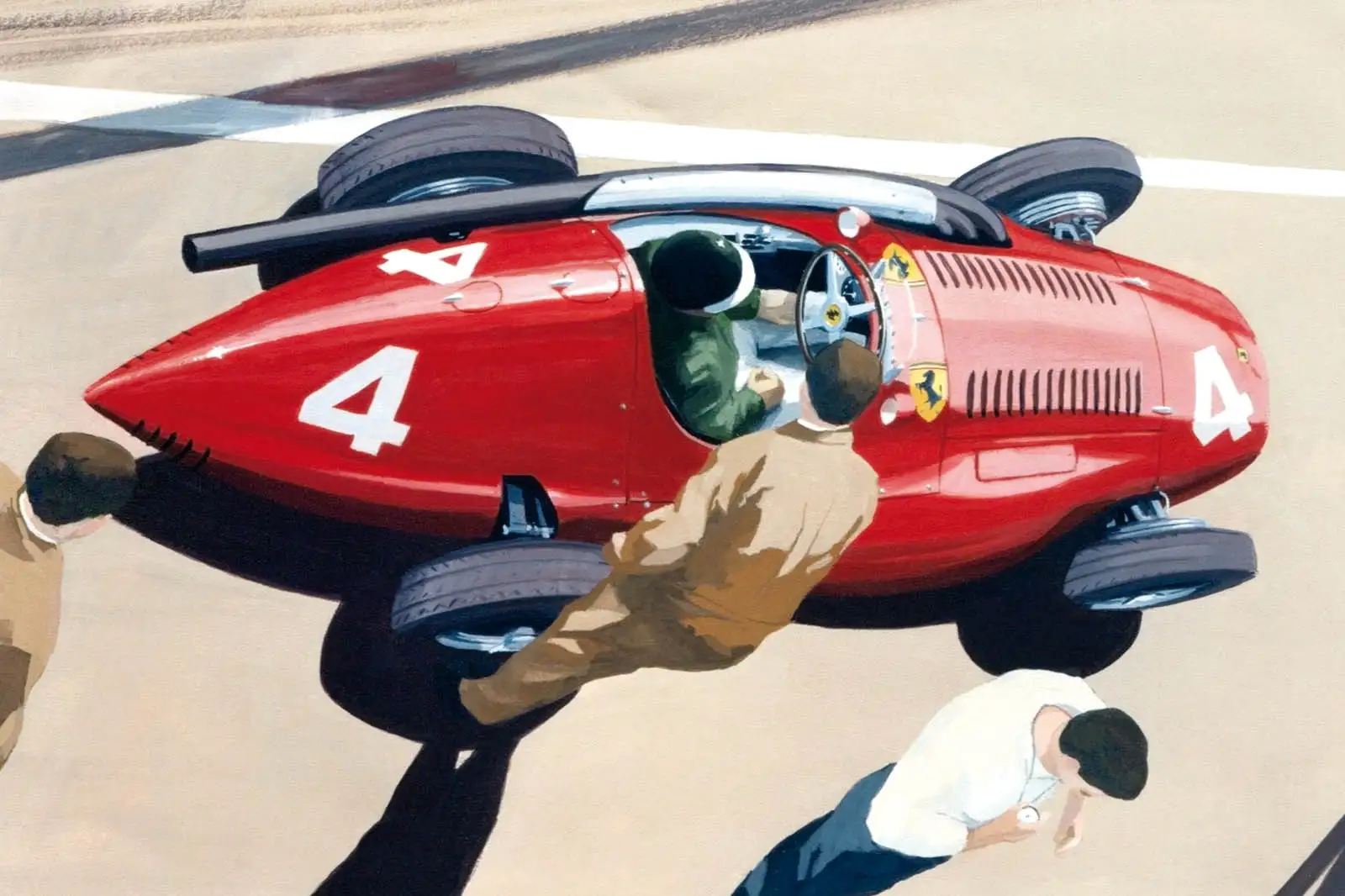 "If my house burned down, that's the one painting I'd save," says Tomlinson. "Actually, no – I'd let the whole lot go up and claim on the insurance."
Tomlinson's sense of humour is never far away, deployed the instant he detects a whiff of hubris, which isn't often. It's probably borne of those years in the early 1970s when he went racing, towing his Formula Ford single-seater to meetings with his Ford Zephyr – and towing it home again, confidence sorely tested. ("I got a works drive but then the money ran out.")
Before that, he studied fine art at Harlow Art College, where he found himself painting against the tide.
"I wasn't sure what planet the tutors were on but they taught me nothing about the subject," he says. "Instead, I learned that passion for what you're doing can take you a long way. I'm virtually self-taught."