Super-SUVs appear to have it all: interiors that rival the very best luxury cars; performance that competes with the best super-saloons; that all important high-riding driving position.
This most extravagant breed of SUV, which barely existed a decade ago, also carries a price of entry that ensures they are among the most exclusive cars on our roads.
We think the 10 cars below are some of the best of their kind, or are set to shake up the segment once they arrive.
The Bentayga is the first true 'luxury' SUV worthy of comparison with the market's most luxurious limousines. It adds greater capability and usability to Bentley's range than the firm has hitherto offered, only falling short of the ride isolation offered by those more traditional luxury offerings.
While the Bentayga lacks the outright speed and agility of the very quickest SUVs, the fact that it can be compared with them while offering vastly more grandeur emphasises its accomplishment. In the fairest of terms, it must simply be acknowledged as one of the most complete and compelling luxury products in the world.
Save money with new Bentayga deals on What Car?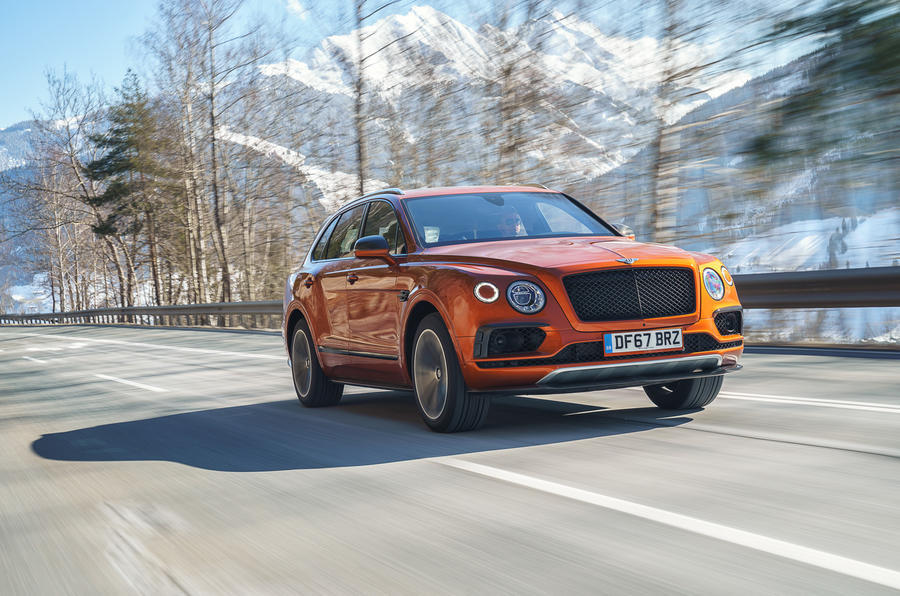 Land Rover's most prestigious model keeps the technical ingredients of the regular Range Rover and stirs in a double shot of splendour. That means it can still venture off road onto the mucky stuff, but its occupants will be hugged by the finest of Land Rover interiors – one that includes perforated leather seats and remote control four-zone climate control.
The SVAutobiography Dynamic comes exclusively with a supercharged 5.0-litre V8 producing 557bhp, so cross-country pace is fast too. It's the price of a house, but if you're needed back at the manor and want to drive (or be driven) as the crow flies, there really is no better place to sit.