Even if you're no huge fan of endurance racing, you'll probably recognise the victor of the 1988 24 Hours of Le Mans, with its covered rear wheel, purple and white body and Silk Cut branding.
We're of course talking about the Jaguar XJR-9, and on 26 January 2000 Autocar's Colin Goodwin had the chance to find out whether it's as good to drive as it is to look at, at a wet Bruntingthorpe aerodrome.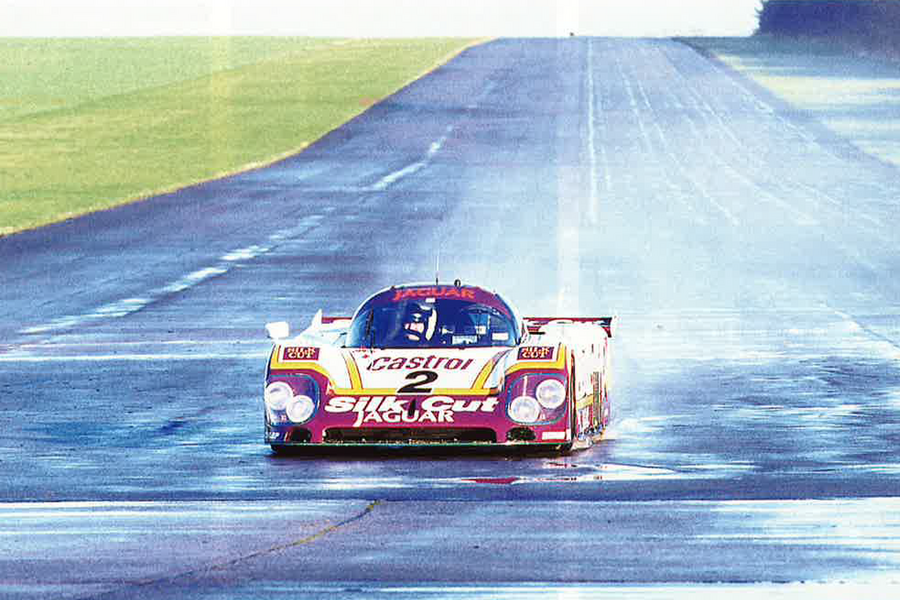 "Below 100mph, the XJR-9 feels a bit skittish as we pound down the main straight. But at over 200mph it feels so pinned to the ground that King Kong could be sitting on the roof," he began.
"There is no speedometer in the cockpit, but 6800rpm in fifth gear equals 236mph. I know this because the car was doing the same speed along the Mulsanne straight when Jan Lammers, Johnny Dumfries and Andy Wallace took this very car to victory.