By the time production of the W123 range ended in 1985, it was the most successful Mercedes-Benz to date, with just shy of 2.7 million examples built.
The main bulk of these (2.3m) were the famed saloon, while nearly 200,000 estates had been built. And then there was the coupé, of which a relatively meagre 99,884 were built.
In late 1977, we put the new 230C Coupé through its paces.
"The Coupé has the same distinguished appearance as the now well-established W123 saloon, but by reducing the height of the roof by just over 2in, and chopping 3¼in out of the wheelbase, a lower, longer and more sporty look has been achieved," we began.
Initially, there were two available variants of the Coupé. The 230C was fitted with the four-cylinder, 2.3-litre engine and an automatic transmission, while the 280CE, with the same body and costing £2000 more, had the six-cylinder, 2.8-litre twin overhead camshaft engine.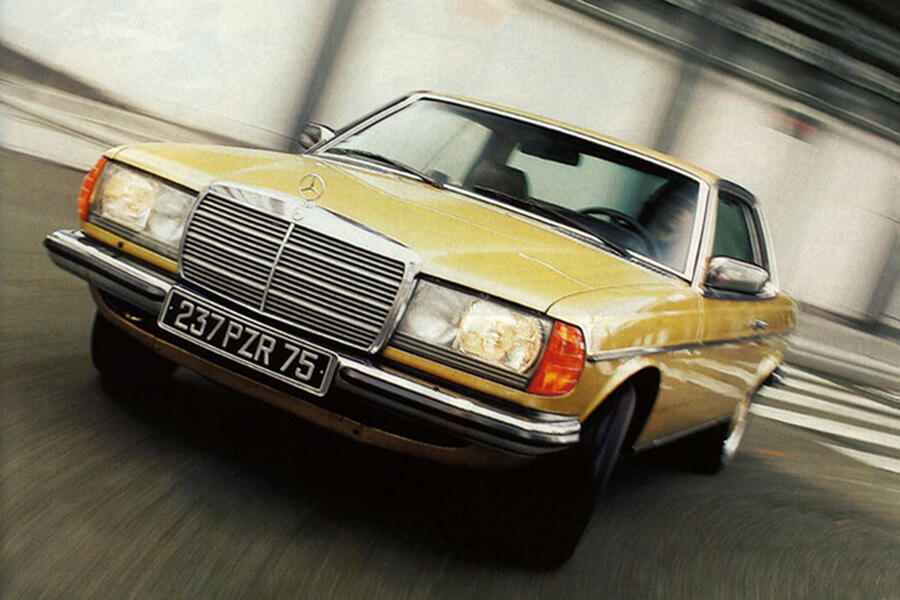 To Autocar's dismay, we had the former – the negative feeling stemming from this having "performance than in no way lives up to the expectations implied by the car's looks", due to the car "weighing in at 27cwt, a big mass to be propelled with only 110bhp".
Thus, we recommended to anyone considering the Coupé to pay the considerable extra for the more powerful model.
On the road, we weren't particularly impressed: "Although offering less interior space than the former 230 saloon of the previous generation, the 230C is fully 1cwt heavier in running trim, and with the extra power loss of automatic transmission, it proved a good deal slower," we grumbled. "Acceleration from rest takes nearly as long to reach 90mph as the previous car took to reach 100mph.