We recently named our top 10 grand tourers, with the Ferrari 812 Superfast, Rolls-Royce Wraith and Aston Martin DB11 taking the medals, in that order.
Call me old-fashioned, but while that's a fantastic trio of cruise-missile-speed-capable cruisers, the offerings in the class from 43 years ago appeal to me far more, both in terms of looks and driving experience.
Back then, Europe was blessed with the Lamborghini Urraco S, Ferrari Dino 308 GT4, Porsche 911S, De Tomaso Pantera, BMW 3.0CSi and the car we're viewing in retrospect today, the fantastic Maserati Merak.
This Giugiaro-designed car, which Autocar described on 4 January 1975 as "outstandingly good-looking", was the lesser sibling to the prettier-still Bora supercar.
While the two were both 14ft 2in long and 5ft 10in wide, the Merak had less power and two extra seats.
Like the Bora, the Merak was mid-engined, but with a 3.0-litre V6 rather than that car's 4.7-litre or 4.9-litre V8, with power being sent to the rear wheels through a five-speed manual gearbox. The engine was essentially a bored-out version of the 2.7-litre V6 fitted to the Citroën SM and produced 190bhp and 188lb ft.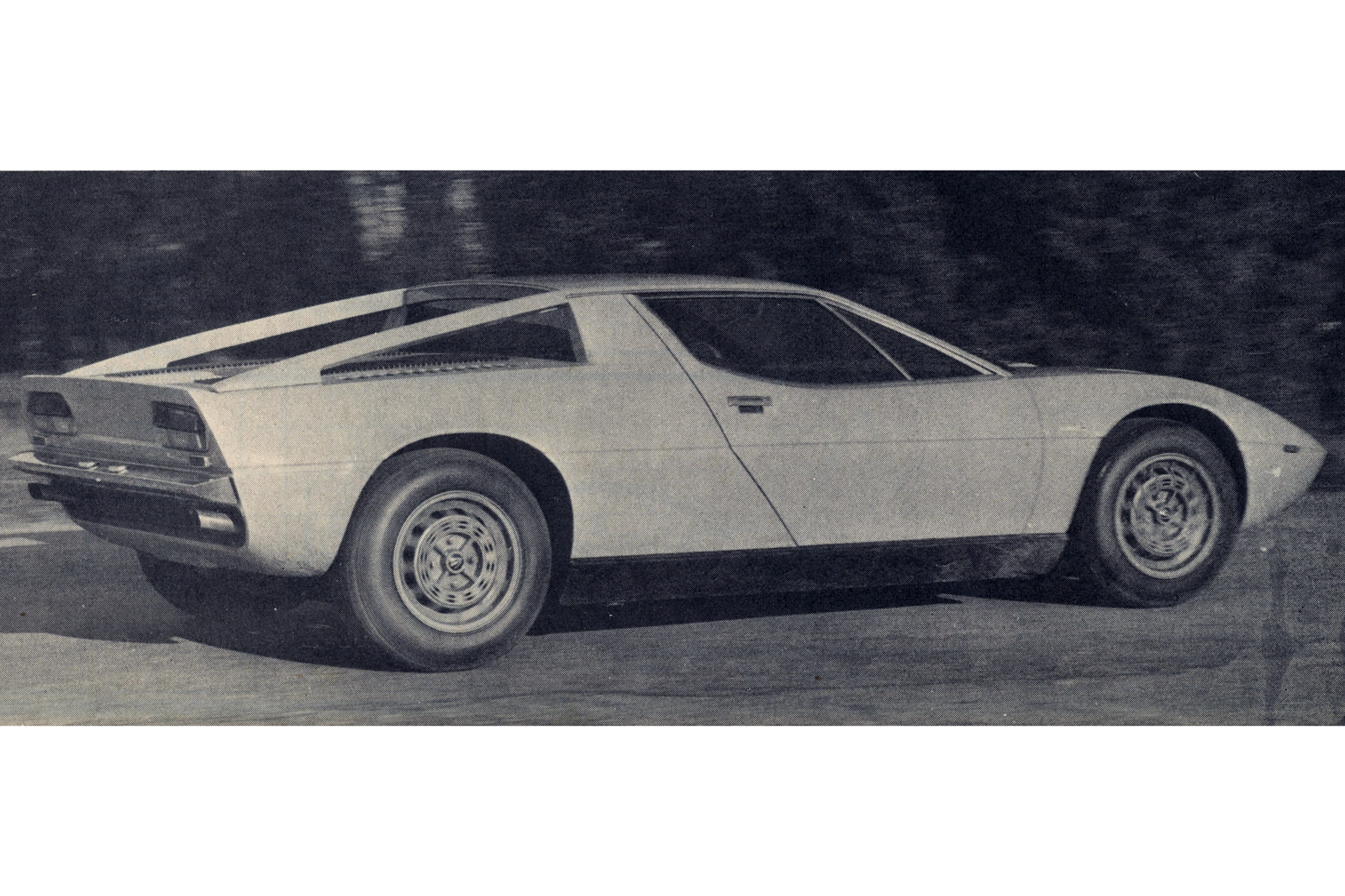 This shorter engine allowed for two extra seats in the rear, of which we said: "Considering that the Merak retains an in-line arrangement for the engine, the provision of as much room inside as the Urraco or Dino 308 GT4 is laudable, because both the latter cars use the more compact, but expensive, transverse layout to arrive at adequate space inside."
Other capabilities that the Merak had in common, we said, were "a top speed of more than 130mph, a standing start time to 100mph of close to 20sec and the ability to cruise comfortably at two miles per minute". Although doing the latter would have pushed fuel economy down to around 19mpg, that was no worse than what could be expected of any of the Merak's contemporaries, save for the fuel-injected 911S.