You're probably not driving your car as much as you normally would at the moment. The lockdown has taken thousands of motorists off the road and left many cars languishing on driveways, in garages and at the side of the road.
We can't wait to get back out on the road again, but for now it's important to keep your car parked if you don't need to use it for essential purposes. We don't know how long the lockdown will last, so it's a good idea to prepare your car for storage. That way, its condition won't deteriorate while you're not driving it, and it will be ready to go when we're all allowed back behind the wheel.
Here are our top tips for laying up your car:
In or out
If you have a garage at your disposal, clear some space and stick your car in there to minimise the risk of it becoming covered in moss, dirt, bird mess or - worse - rust. If not, a variety of car covers are available online; these can protect your car from the worst of the elements. Always clean your car thoroughly before putting it under any sort of cover to prevent any stuck-on grime damaging the paintwork.
If your car is lucky enough to have a roof over its head, you should leave one of the windows slightly open to prevent the build-up of mould in the interior. Be careful, though: any openings can allow insects, small birds and even rats to enter your car and make a nest. In some cases, animals have been known to chew wiring looms, seats and dashboards to pieces, so check your car regularly for any unwanted guests.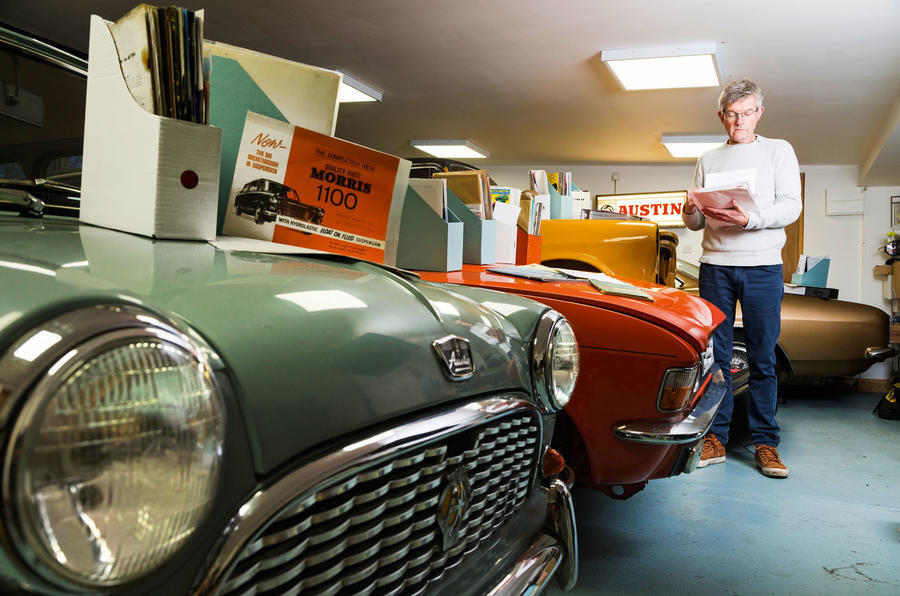 Brakes and tyres
Wherever you leave it, your car should ideally be on flat ground with the handbrake off (this might sound strange, but you really don't want it to seize up). A good pair of wheel chocks will stop your car rolling away, but raising it off the ground entirely with a set of axle stands will stop your tyres from developing flat spots.
It's also worth remembering that brake discs corrode quickly when not in use, so always make sure they're up to scratch when recommissioning the car.
Battery
If you're not driving your car for long periods at a time, it will be the battery that starts to complain first. You might notice your car is slower to start when you get back from a two-week holiday, and that's because your battery has been slowly discharging since the car was last driven.
Batteries hate the cold, so we're lucky (in a sense) that the weather has been warming up in recent weeks, because this means you don't need to worry too much about buying a battery warmer when laying your car up. But to avoid shelling out for a new battery when the lockdown ends, there are a few things you can do to preserve it.
Using your car for any regular essential shopping trips will keep up the battery's charge, provided the supermarket is a few miles away, but if you're walking to grab your groceries, invest in a trickle charger and leave your car plugged into the mains while it's not in use.