They say that, in order to truly appreciate a car – all its little subtleties, wonders and moments of hidden joy – you have to live with it for a while. That's why we recently took the Audi e-tron GT quattro on a 'Grand Tour' of the North of England.
Our main aim was to find out of it could live up to the iconic 'gran turismo' DNA of its GT badge. But, sometimes, the devil is actually in the detail. That's why we've picked our eight favourite features that we discovered on the way.
Learn more about the Audi e-tron GT
#1 The Audi Drive Select system
Any good gran turismo needs to have a multi-faceted character that can suit all the different types of road that it will visit on any long cross-country journey. It should be refined, comfortable and potent enough to effortlessly devour miles of motorway with ease, but it should also be invigorating to drive on epic flowing A-roads.
So, being able to customise a variety of drive settings is a must. A lot of modern tech offers far too much customisation. Our Audi e-tron GT quattro got it just right, with three simple easily selectable hero modes – Comfort, Efficiency, and Dynamic – and the ability to create your own uniquely individual 'Custom' blend, using just the right amount of ingredients.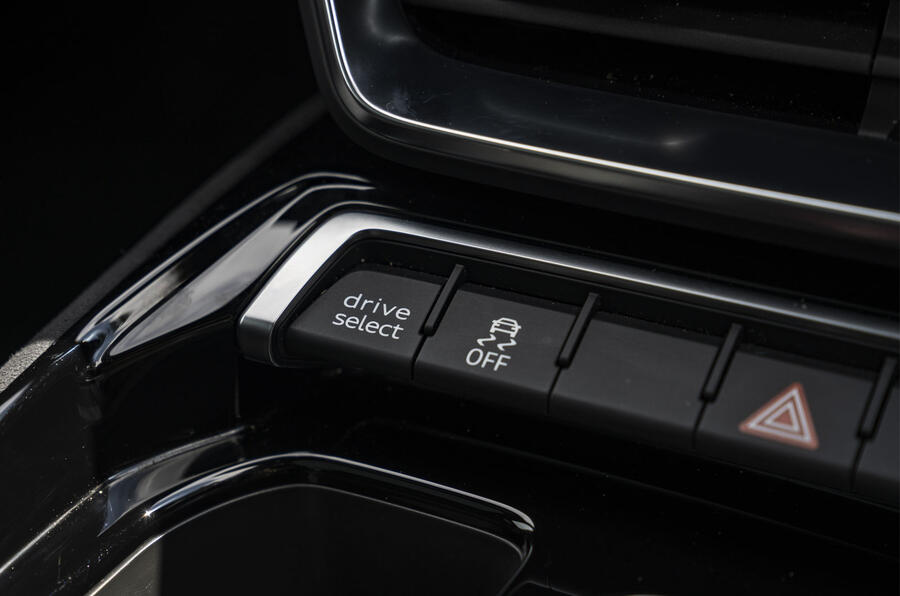 On long motorway stints, we found ourselves favouring 'Comfort', with its softer suspension setting and more laid-back driving character, although we could quickly switch to 'Dynamic' using the buttons on the flat-bottomed multi-function steering wheel when we needed a quick burst of acceleration to navigate traffic.
In the city and suburbs, our drive mode of choice was 'Efficiency': maximising our range on slower-speed roads and in stop-start traffic with more regenerative braking, while also minimising the sound of the synthesised virtual engine note. Combined with our Audi e-tron GT quattro's noise-insulating windshield and optional noise-insulating windows, it created a calming cocoon from the bustle outside.