This weekend, a field of Citroën Citroen C1 racers will take to Rockingham for a 24-hour race. To mark the occasion, we look back at the time our man Matt Prior competed in the same series for a day-long race at Spa. Over to you Prior...
Have you ever heard a small-capacity two-stroke motorcycle haring along the road at top speed, gone to a window to look at it and realised that it's not going very quickly at all?
It's all 'niiinnnnng', and no go.
Welcome to the Citroën C1 Racing Club. Only without most of the 'ning'.The C1 Racing Club was born because people used to race Citroën 2CVs in large numbers, but don't quite so much any more. It used to be one of the cheapest forms of motorsport out there but these days even the newest 2CV is decades old and running and maintaining those cars is, by pastime standards, starting to become rather expensive.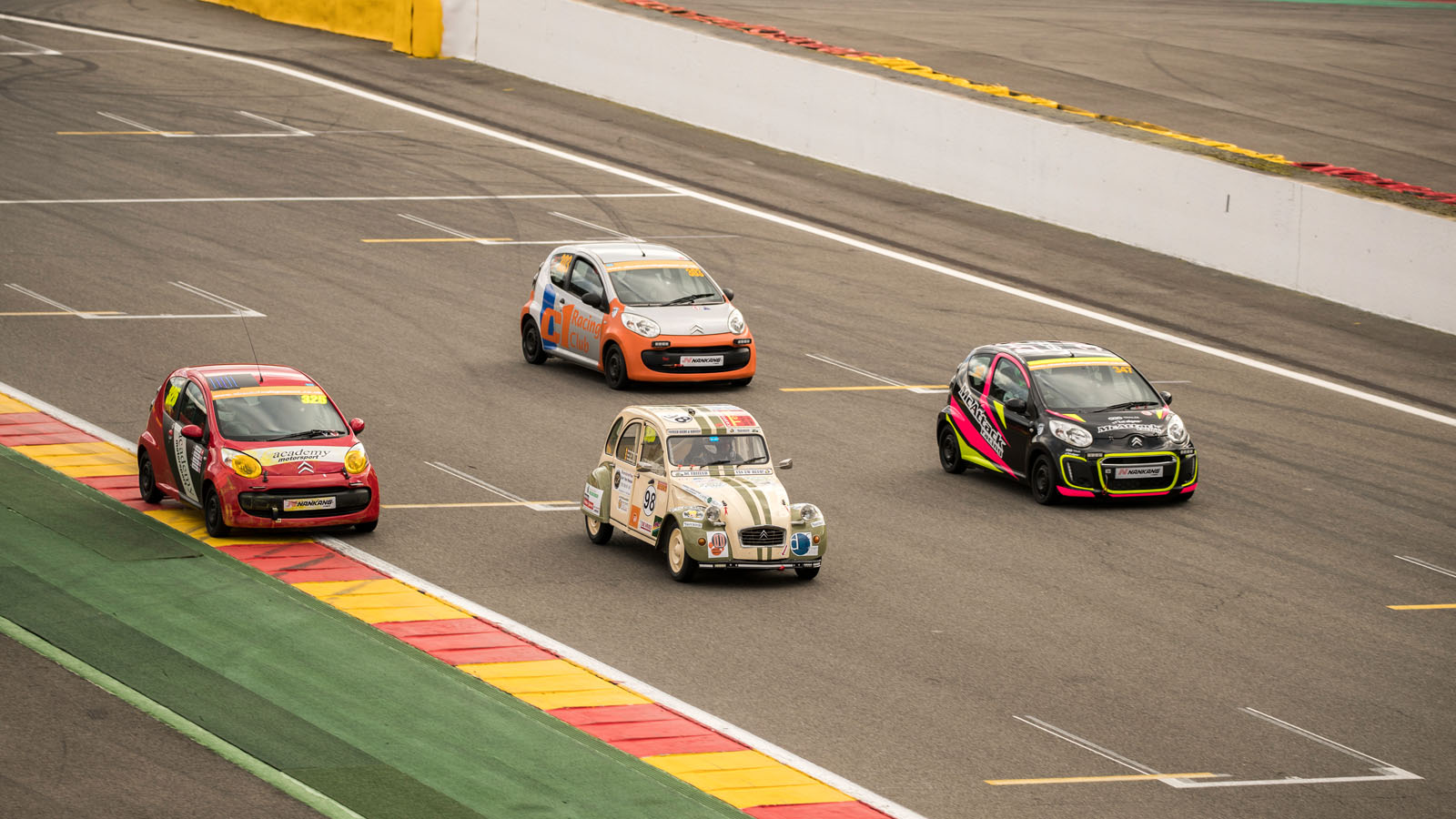 So some of the people behind it thought they would put a C1 racing car together and see how that went. Sedately, is the answer. But also cheaply, so here we are.
The first-generation C1 is, as you'll probably know, mechanically identical to the Peugeot 107 and Toyota Aygo, though only C1s make it into the club for now. There were 3dr or 5dr versions but the racers are 3drs and alterations between road car and race car are pretty limited to keep cost down and the playing field level.
In the technical regulations, the phrase 'no modifications' appears no less than 15 times. Every car has its interior stripped and safety equipment added. The dashboard has to remain in place, with a working radio, to prove the wiring loom is standard, and the handbrake is still there, because every car must have an MOT. The engine, gearbox, exhaust, glass and even the window winders (manual or electric) have to stay as was. The minimum weight limit, including driver, is 910kg. Most cars carry ballast to bring them up to the limit.