Here's a family motor that you didn't realise you needed in your life.
A Vauxhall Signum, made between 2003 and 2008, is not a cry for help but one of the best all-rounders you could imagine. And imagine it you just might have to, because there are few around these days, but at least the price is usually quite right.
The Signum is essentially a Vectra (already a very good working-class car from 2002) with executive ambitions and determined to put the CEO in the huge back seat. Nobody really got it, or bought one, when it was new. Essentially, the Signum is all about the FlexSpace system so you could have five or ideally four seats with sliding, reclining and flipping functions. That may have been useless for most of the originally targeted big-shot buyers but it means proper flexibility in real-world use.
Diesels broadened the appeal slightly – a 1.9 CDTi in 120bhp and 150bhp states of tune that gets drivers towards a potential 47mpg. There was the nippy 2.2 petrol or a 2.0 petrol, later joined by a 1.8. Oh, yes, and a V6.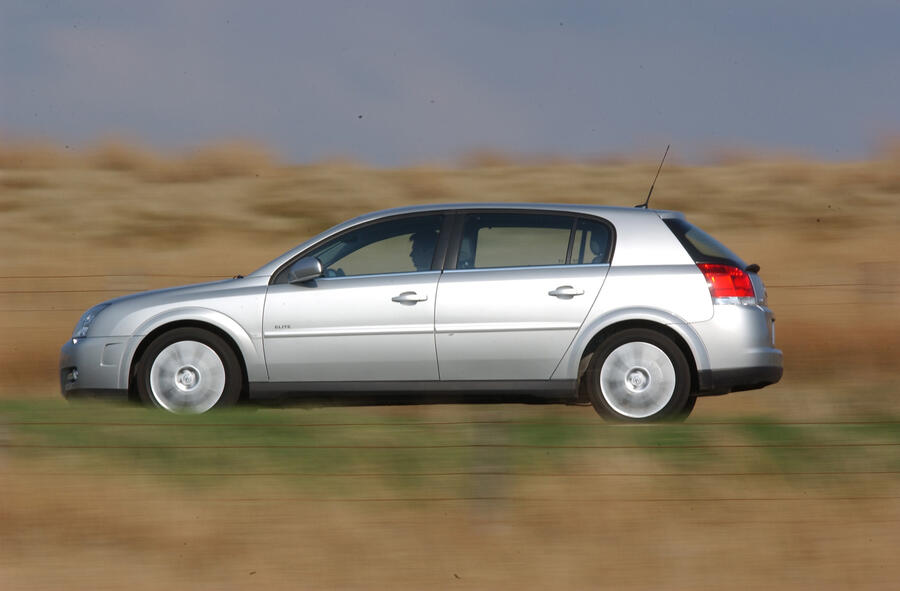 Some might prefer the revamped model from 2005 with its better engines. (The V6 was now turbocharged and the 1.8 became more economical.) So there are engine options for everyone but the smaller petrols make most sense these days. Specs are excellent, too.
The Signum wasn't around for long but looks to be a pretty solid bet. Over the years, owners seem to have been irritated by only squeaky front suspension and rear dampers that don't last forever. Just check that all the electric bits work properly and the diesel isn't smoky. Some cars were used in the private hire business so will have a huge mileage. If that's the case, a big service file is reassuring.