And we're back – of a fashion. Thanks for bearing with us during what we once quaintly thought of as unprecedented times, but if you'll forgive me talking shop and the coronavirus for a moment, normal service is resuming. Cars are being made available to us to test and there are a good few to get through.
At risk of rousing Haymarket Media Group's brass section, we have strong procedures in place to let us do this safely. One big car maker told us that our house rules are better than its own, I think chiefly because they don't rely on anyone else to do any of the legwork.
Not every car we test is from a manufacturer that we imagine will have its own protocols. We sometimes feature cars belonging to dealers or owners (Haymarket also publishes Classic & Sports Car), so our new rules are broad and collaborative. If somebody is kind enough to let us have access to their vehicle, we'll do the rest, from outlining the physical basics of how we swap the keys through to disinfecting and vehicle contact tracing.
Testing other people's cars is far from everything we do, as you will know, but it's a key component. But what you won't see in the short term is four cars lined up on a remote hillside. Technically, there's nothing to say we can't do it (seriously technically, there never has been), but it's better to limit activity because we've thought to, rather than because we're forced to. So we'll be staying more local and more lowkey, and our pictures and videos will reflect that.
I'll tell you what, though: having recently spent two days on the road, I've noted how many road users have been practicing their driving during the past eight weeks. Apparently by playing Grand Theft Auto.
Driving at the moment has bigger highs and lows than usual. The M40 was so clear yesterday that it felt like I was driving on a French toll road. I don't often set cruise control or a speed limiter in the South-East of England, because the amount of traffic makes it more bother than it's worth. But now a Tuesday afternoon is like an early Sunday morning.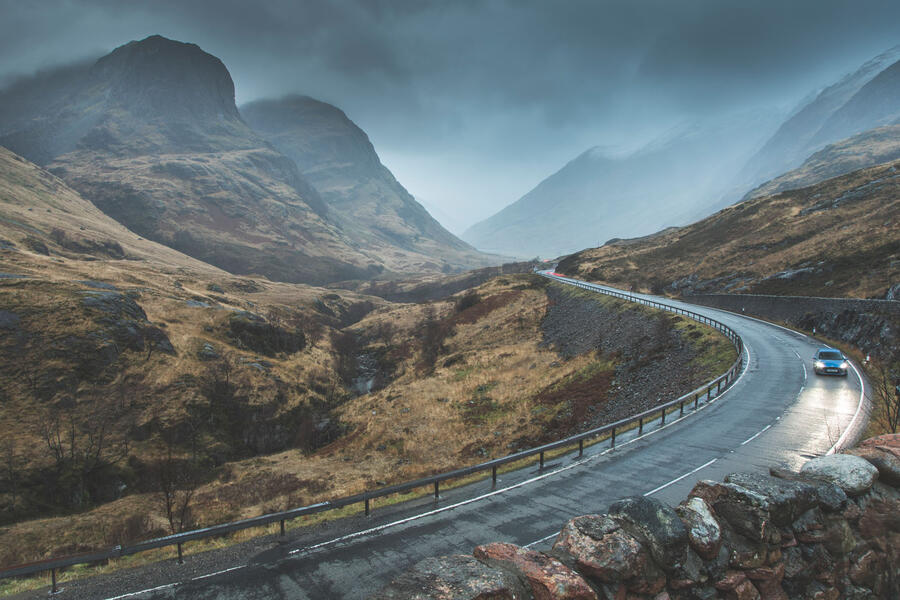 It's lovely, until you see what I would say is the near majority absent-mindedly ignoring the inner lanes and others with their cruise controls set to eleventy billion miles per hour. Swings and, indeed, roundabouts.
Last week, a mate of mine said he was worried people that would get out of driving practice and so there would be more accidents when we took it up regularly again. He might have a point. Whatever good books people have been reading since March, the Highway Code isn't one of them.