The High Court ruled last week that 4x4 drivers and trail bike riders can continue to use two green lanes in the Lake District, dismissing a legal challenge by campaigners.
The Lake District National Park Authority (LDNPA) had already overseen a two-year assessment of the use of Tilberthwaite Road and High Oxen Fell Road and decided not to impose Traffic Regulation Orders.
Unsatisfied, a group called the Green Lanes Environmental Action Movement (Gleam) instigated a costly judicial review of the decision.
The ruling on that? The LDNPA's defence of its original decision was right, so greenlaning can continue. Its assessment was broad and clear and ran to some 70 pages, and Mr Justice Dove called it "a reliable and accurate interpretation" of the law.
It found campaigners' complaints about pollution weren't credible, given that most other park users will drive to where they start their activities. It also found that while surfaces had in places deteriorated on these roads, this was where maintenance had also declined. And where surfaces had been improved to ease farming access, some mountain bikers now said they preferred the road when it wasn't so "boring".
The LDNPA found that it was "difficult to judge the [visual] impact of around 40 4x4s per week, when compared to the vastly greater use of the road network", that there was "no evidence" of an effect on wildlife and that there was "no actual evidence of any accidents, incidents or injuries to any users of either of these roads". It noted, too, that artists and writers managed to take great inspiration from the area back when it was more heavily mined and quarried.
As the LDNPA said, "these aren't farmers' roads or quarry roads, as sometimes described. They're public through roads that happen to be used by farmers (and earlier quarrying, mining or packhorse traffic)".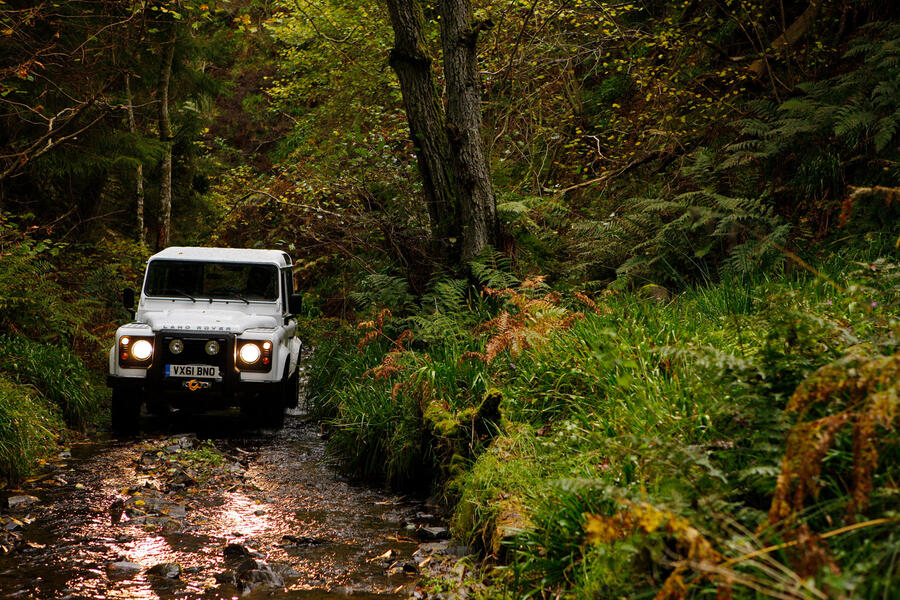 It continued: "When looking at the historic and cultural usage of these roads (and indeed the wider unsealed road network), it's difficult to know at which point in history any lines should be drawn. Where would we stop the cultural development of such highways? It could be that a line should be drawn at the point when the Lake District was designated as a World Heritage Site for its qualities as a cultural landscape. In which case, MPV [4x4 and trail bike] usage of these two roads was very well established at that point, so it could be argued that the MPV usage was already part of the cultural heritage of the area upon designation."
The nub of campaigners' argument centres on a law dubbed the Sandford principle, which states that "where irreconcilable conflicts exists between conservation and public enjoyment in National Parks, then conservation should take priority".