The Caterham Super Seven 1600 will make a feature appearance in the next mag. No spoilers, save to say it's coming at you from Scotland.
That's not far from the north of England, but is quite a long way from Crawley, near Gatwick, from where a staffer had to collect the Seven before delivering it north of Perth.
Reader, I was that staffer, because it was me who suggested we take the Seven. "I'm driving it to Scotland," I told people, happily. You would think I had told them I was going to swim the Channel in my dressing gown.
Small, noisy, too cold, too hot, too wet: that's what people think of a Seven. But I'm going to make a case here that a Caterham is actually a good car for long journeys.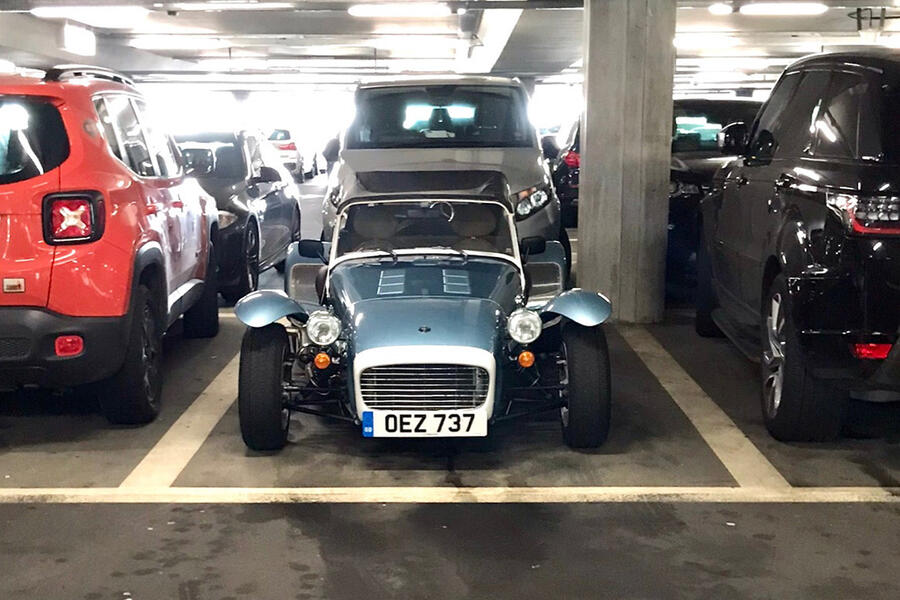 The feet-up driving position isn't widely adjustable, but I find it comfortable. There's not much wind buffeting with the hood down; with it up, there's adequate head room, a heated screen and a heater. These days the hood doesn't leak. I sucker a phone to the screen for navigation and wear earphones.
The biggest problem is the hood mechanism itself and its array of poppers: it takes minutes to erect, while skinning your knuckles and stubbing your fingers.
A few years ago, in desperation at being unable to stretch the hood fabric far enough to reach a popper in the cold and rain, I phoned Caterham. "It's easiest when it's at its most pliable. When it's warm and dry," I was told, helpfully.